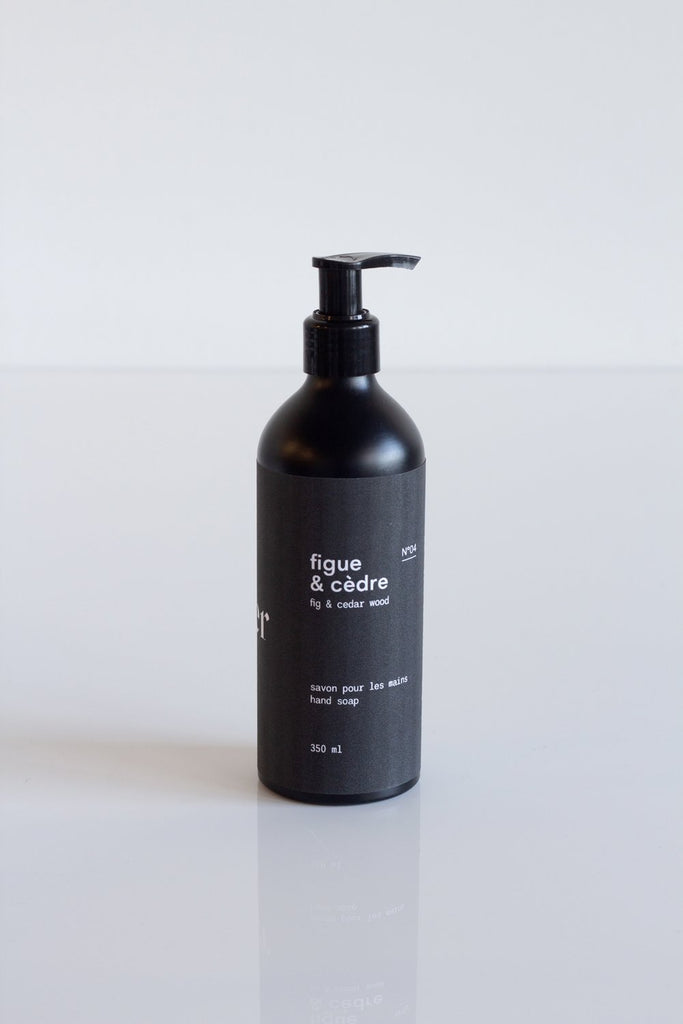 $39.00
$0.00
ESSER STUDIO - LIQID HAND SOAP
Liquid hand soap with fig and cedar wood scents. Woody and comforting, this fragrance is reminiscent of balsam fir with botanical and fruity notes. It has a zesty, berry finish. Complete the collection with the room spray and refillable candle.
Biodegradable

No sulfat, no paraben

300 ml

contenant en aluminium noir mat
Ingrédients
eau, potassium oleate (dérivé de l'huile de tournesol biologique, potassium cocoate (dérivé de l'huile de coco biologique, glycérine végétale, citrate de potassium, acide citrique,fragrances.