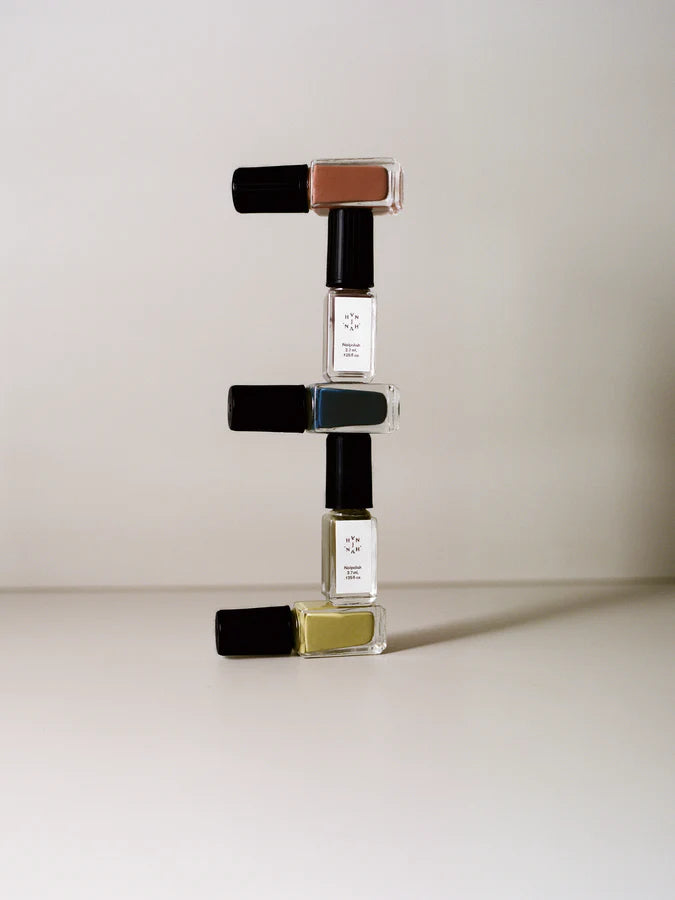 $75.00
$0.00
J. HANNAH - NAIL POLISH - MINI SET - RARITIES
A set of miniature J. Hannah polishes that brings together five of our most captivatingly unusual and rarified shades.

Inspired by the specific choices made in artist's palettes—where the beautifully refined meets the intriguingly off-putting—the set includes petite bottles of Compost, Blue Nudes, Carob, Eames, and Ghost Ranch, all housed in a reusable mesh zipper pouch.

The J.Hannah polish collection is a line of carefully-edited, high quality polishes for the color-resistant consider the gracefulness of hands, and the role of subtle color as an element in the considered wardrobe.