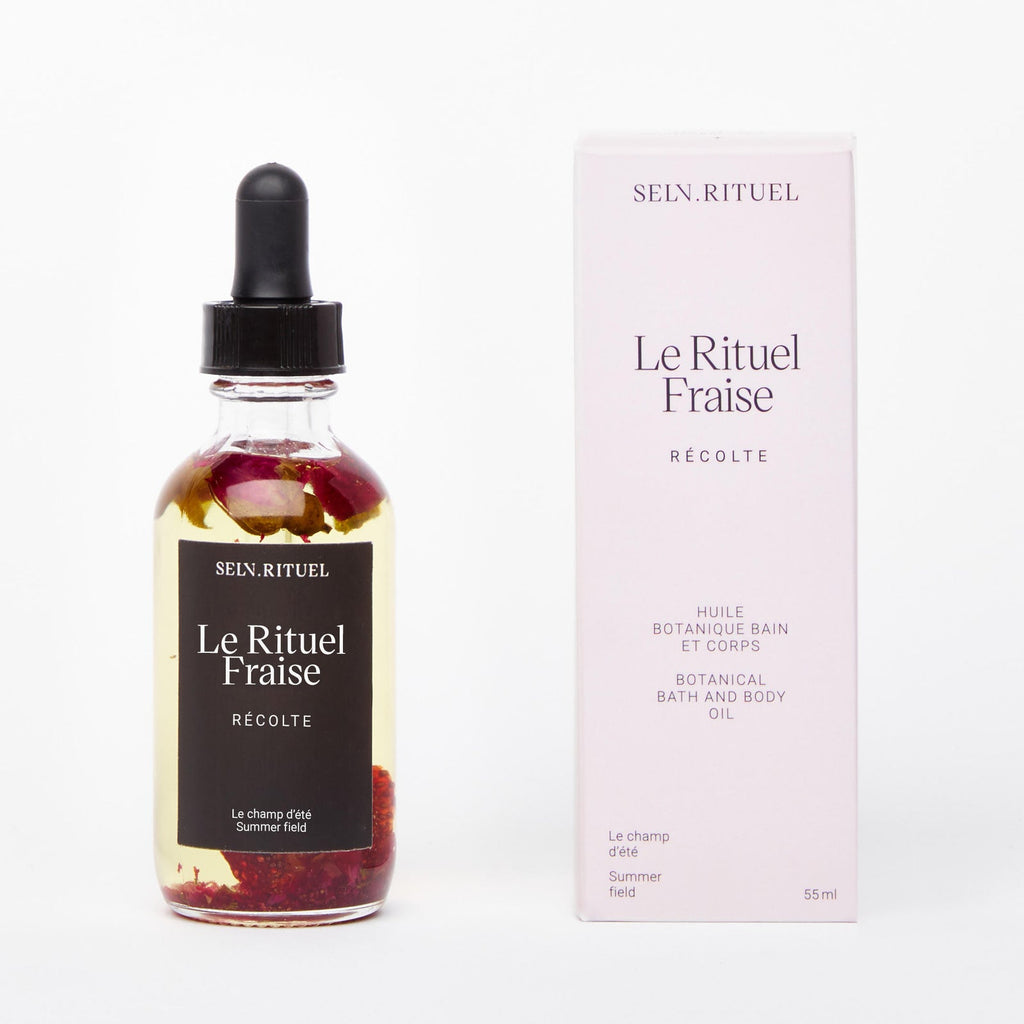 $28.80
$36.00
SELV RITUEL - BOTANIC OIL BATH & BODY - STRAWBERRY RITUAL
The experience
A turnkey strawberry bath ritual. I walk towards a field of fresh fruit. I feel good. I feel like being. I am.
Use
Simply put all the elements in the bath, besides the matches.
Towards the end of your ritual, take the strawberries and exfoliate your body with them. Strawberries are an amazing natural exfoliator for you.