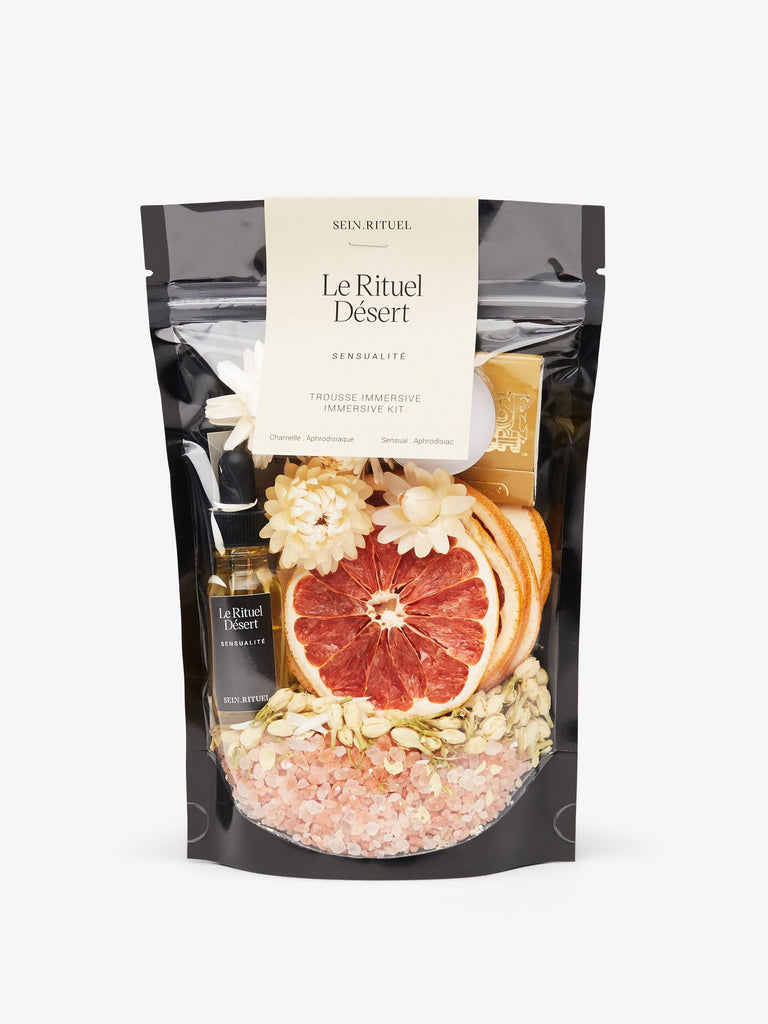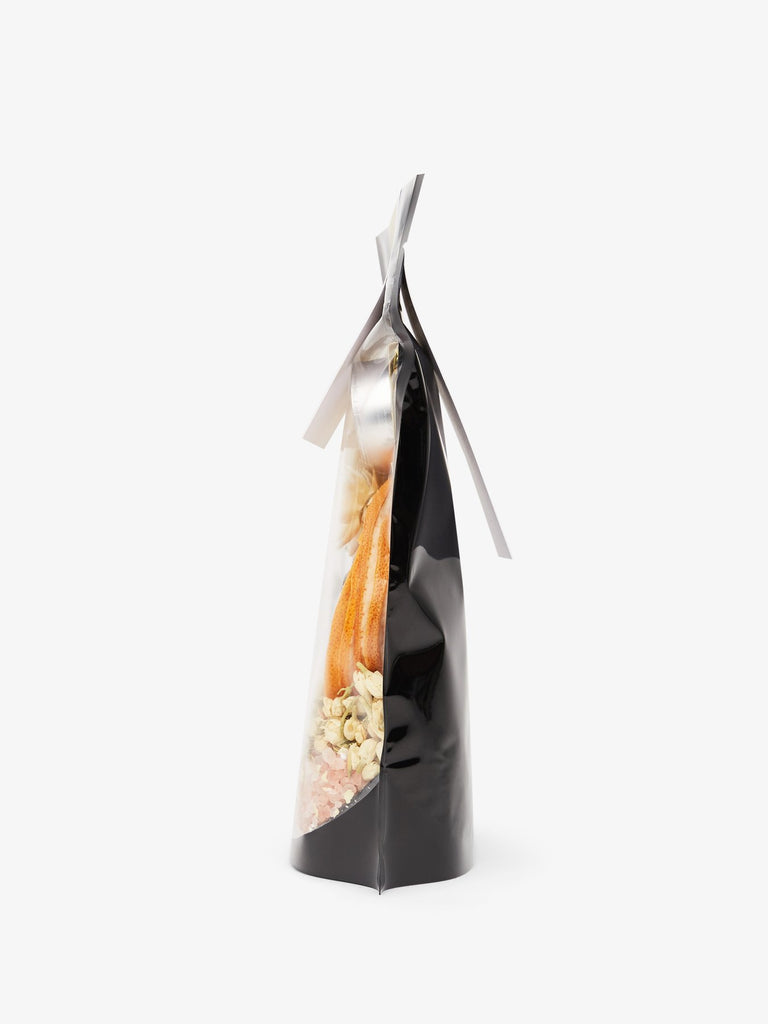 $30.40
$38.00
SELV RITUEL - DÉSERT IMMERSIVE KIT
The experience
A turnkey bath ritual.
You touch your dream. Breathe the fiery wind that rocks you. The heat rises, you are well.
Content

Himalayan pink salt, rose flowers, straw flowers, lavender flowers, gomphena flowers, jasmine flowers, paper lantern, packet of incense matches, Rituel Blomst botanical oil
100% vegan, 100% the most original and perfect gift!
Ritual bath and body oil ingredients Desert
Sandalwood essential oil, White grapefruit essential oil, Almond oil, argan oil, avocado oil, apricot oil and Vitamin E

use
Simply put all the elements in the tub, besides the matches.