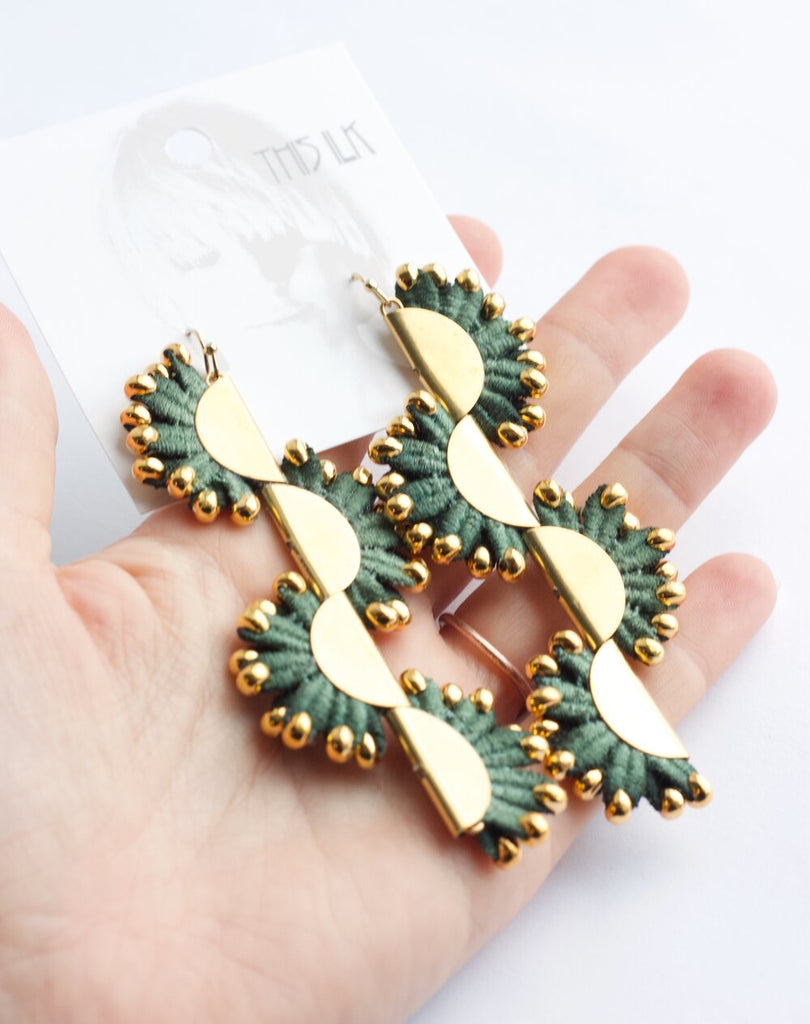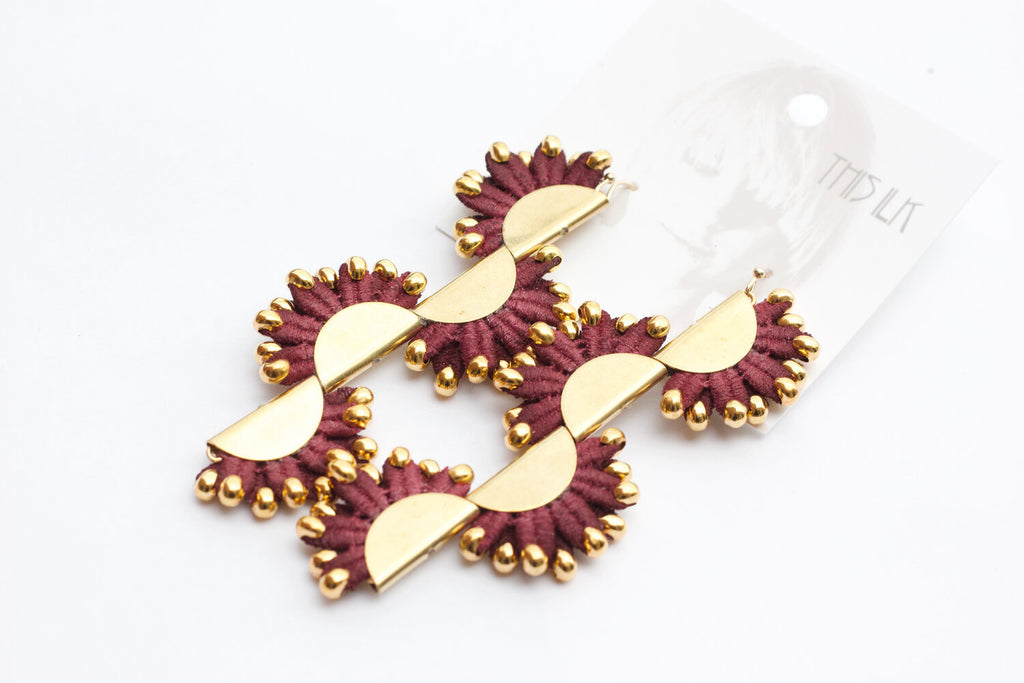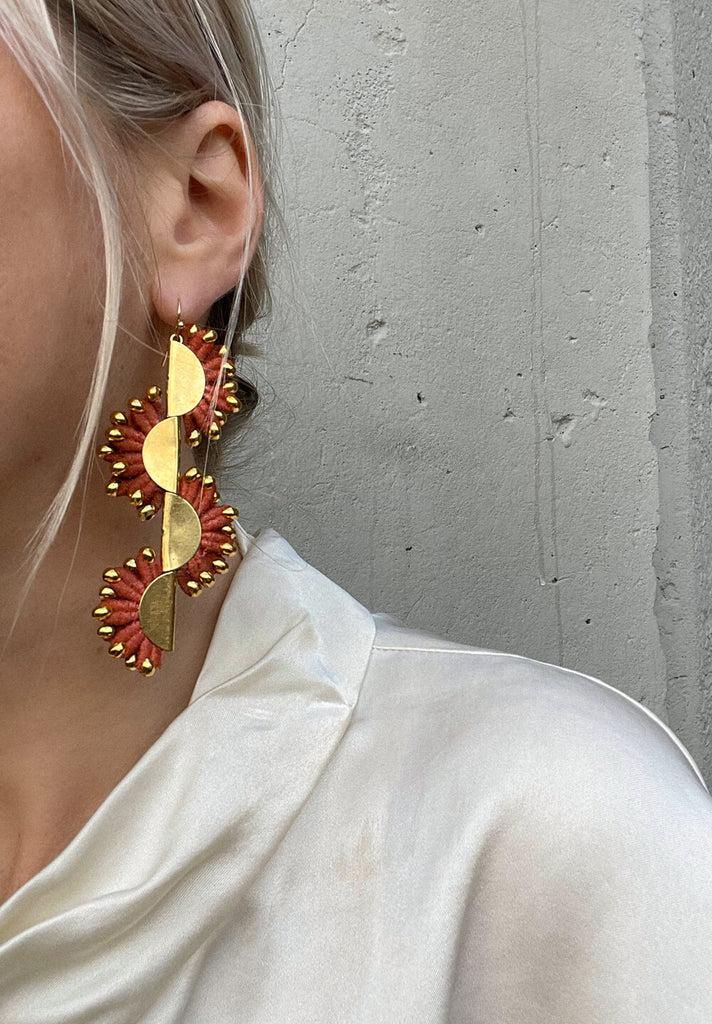 $92.00
$0.00
THIS ILK - ANTHAZOA EARRINGS
These earrings share the dual nature of soft and solid textures such like the polyps and their exoskeleton in a geometrical climbing shape reminiscent of nature's growing patterns.
A careful balance between textile and metal, these statement earrings are composed of hand dyed floral shaped lace and brass components that create brilliance and structure. Available in a large variety of colours inspired by the natural world.
Come on hypoallergenic gold plated brass ear hooks, with rubber stoppers. Gold-fill, sterling silver and clip-on earring options available here.
Measure approximately 9.5 cm long by 3.5 cm wide.
Each earring weighs approximately 10 grams (the pair weighs 20 grams together).
Care tips : Keep out of humidity as much as possible and avoid direct contact with aerosols such as perfume, hairspray or sunscreen. (These are good tips for all of your jewelry.)
Handmade with love in our Montreal studio.
Limited edition due to the vintage and exotic sourcing of the materials.