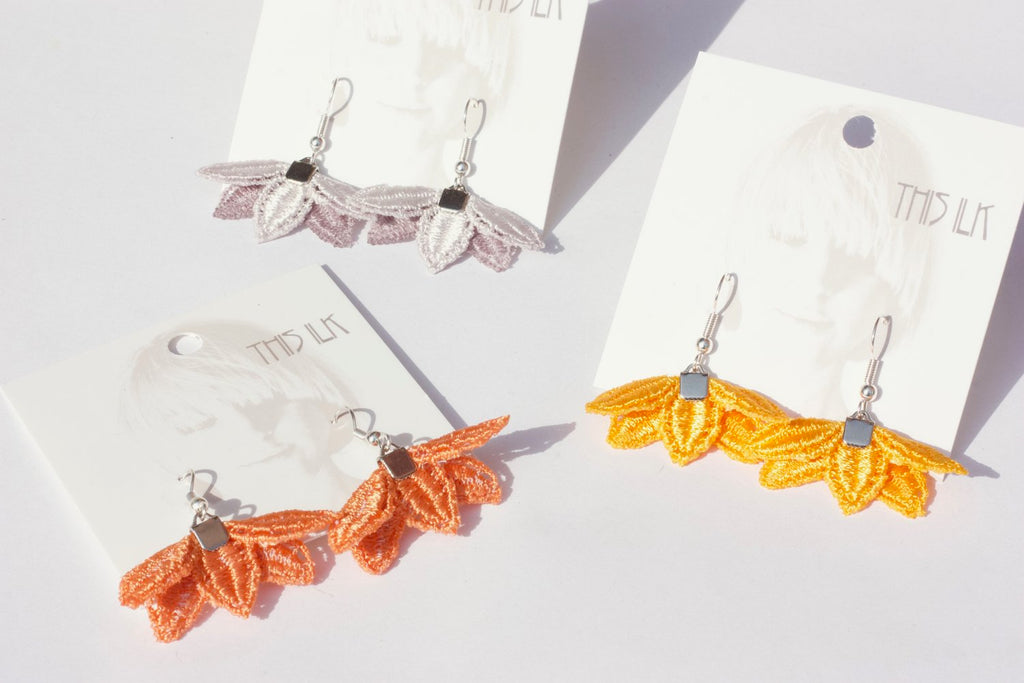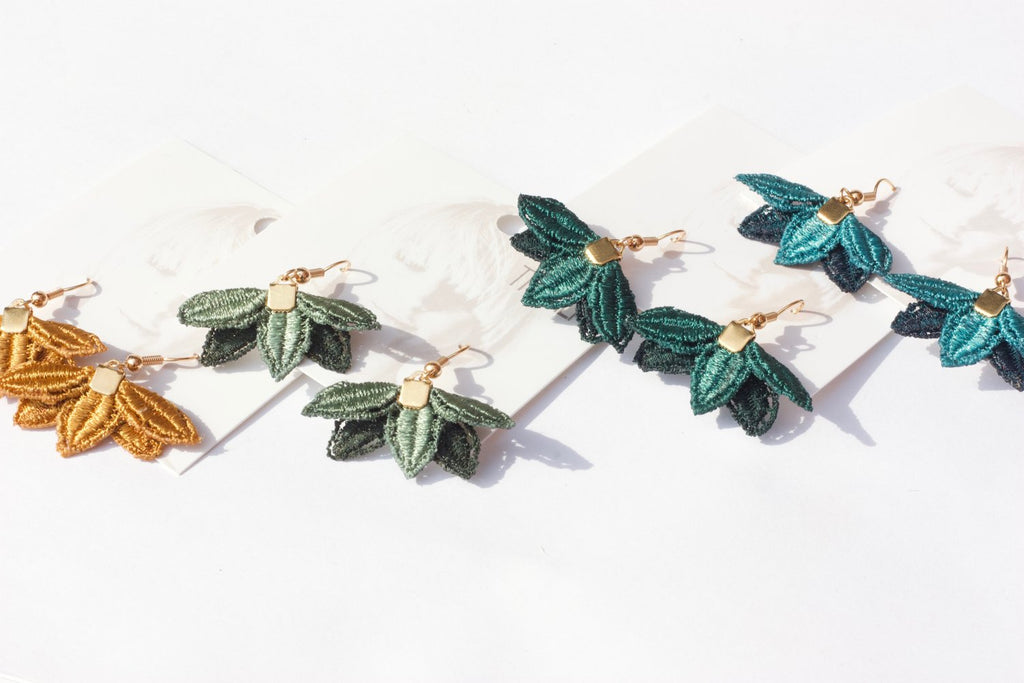 $32.00
$0.00
THIS ILK - PETALUM SHORT EARRINGS
These extremely lightweight earrings are one of our smaller options for those than just want a touch of This Ilk or a little pop of colour. A perfect balance between size, weight and shape, they tend to suit everyone and fit every season.
Petalum earrings are composed of hand dyed vintage lace, offered in our full colour palette with gold plated or silver plated finishes on assorted hooks.
Come on hypoallergenic nickel-free gold plated of silver plated hooks, with rubber backings. Gold-fill, sterling silver and clip-on earring options available here.
Measure approximately 4 cm long from top of hook and 4 cm wide
Handmade with love in our studio in Montreal
Limited edition due to the vintage sourcing of the materials