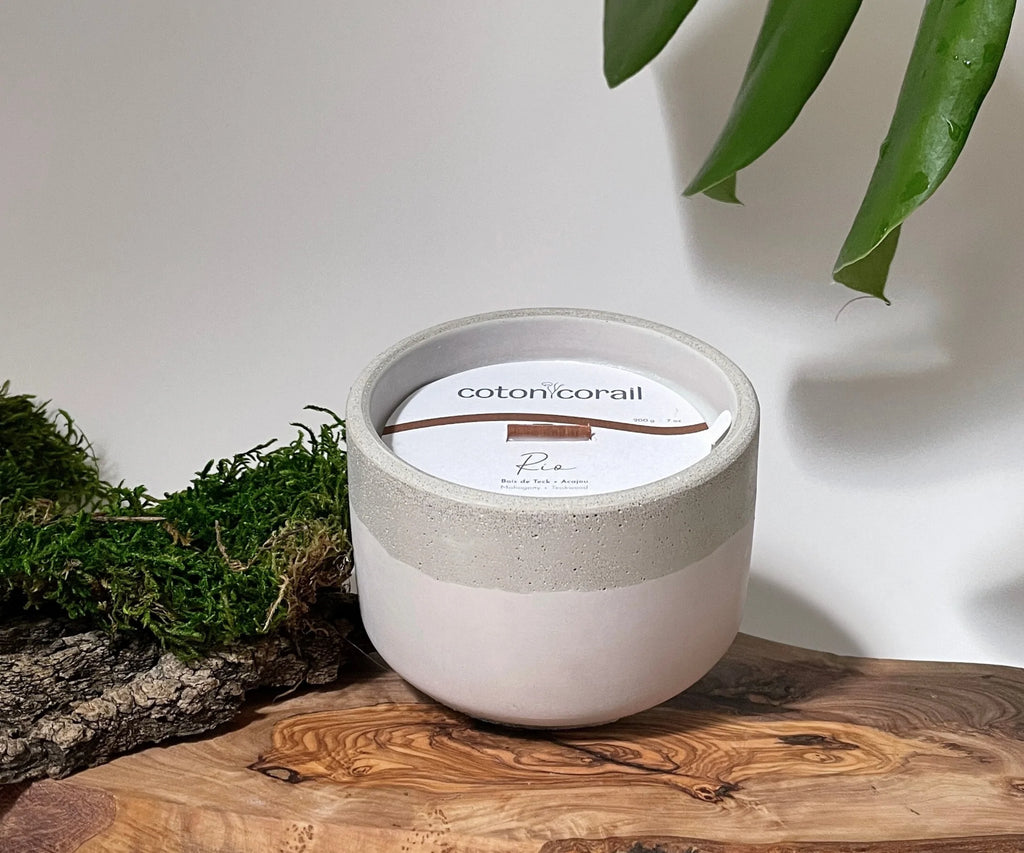 $49.00
$0.00
COTON CORAIL - RIO CANDLE
Teak wood + Mahogany
Top notes: Lavender - Geranium
Heart notes: Teak wood
Base Notes: Sea Salt - Lavender
Essential oils: Cedarwood - Oak
A woody and delicate fragrance that intertwines aromas of mahogany and teak wood, with light scents of lavender and geranium. A resinous and tropical accent that will perfectly accompany your rainy days.
Cast, unmolded, sanded, sealed, dried and faded, meticulousness is present at every step. Your jar is unique.
Our candles are also poured by hand in our Montreal workshop.
100% biodegradable soy wax, which releases no toxins into the air.
Perfumes certified phthalate-free, vegan and not tested on animals.
Wood wick sustainably sourced in North America.
Hand poured in Montreal.
7oz / 200g