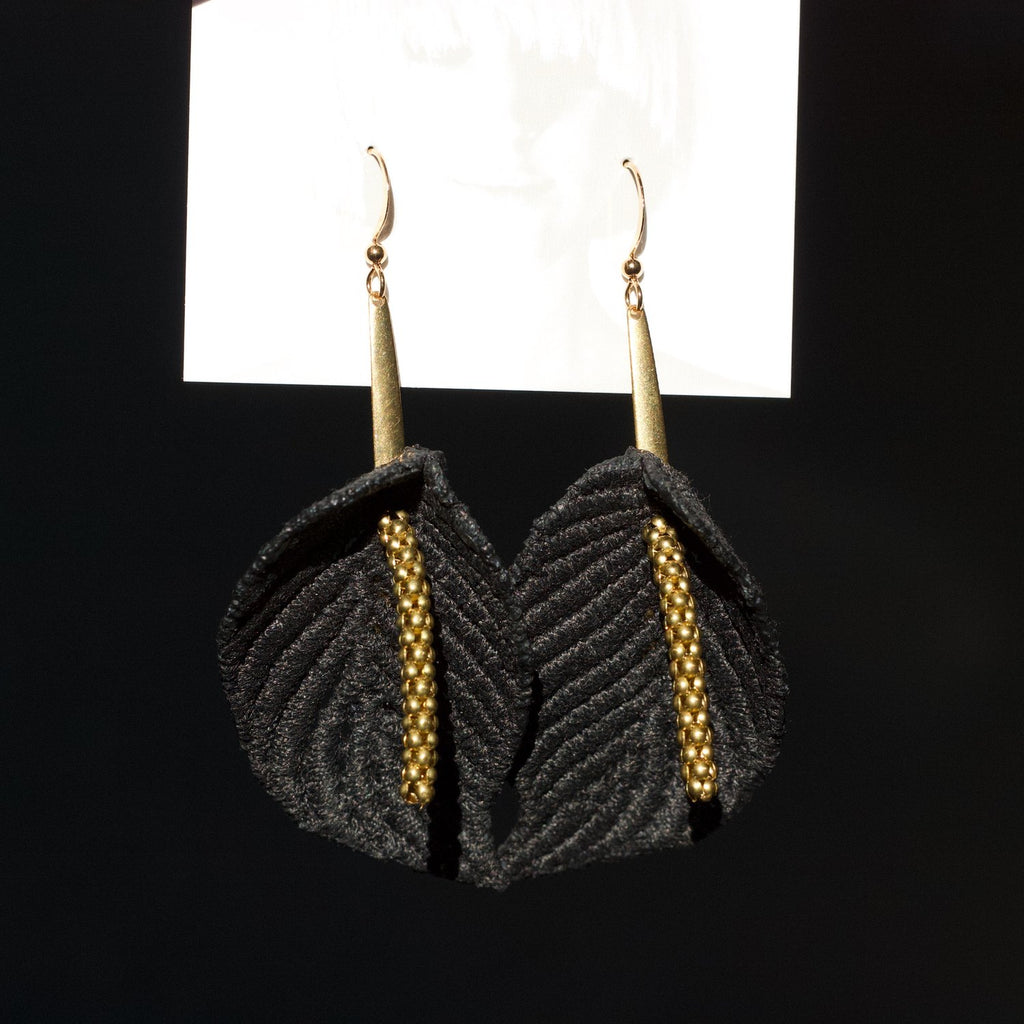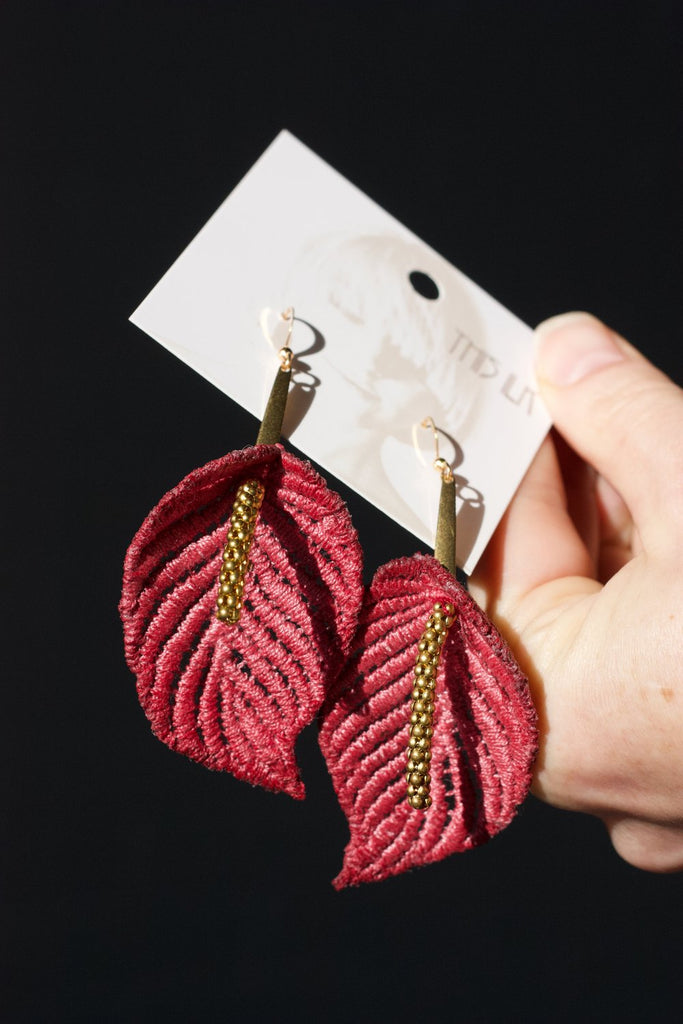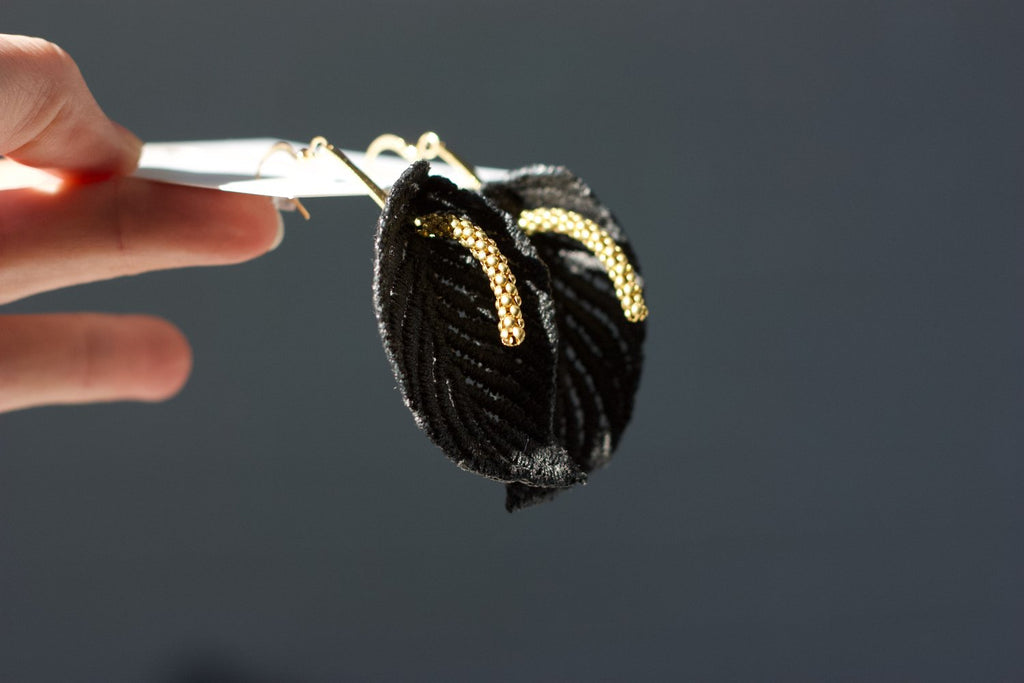 $68.00
$0.00
THIS ILK - ANTHURIUM EARRINGS - SMALL
A slightly smaller version of our other Anthurium earrings.
These statement earrings place textile as the main event with a unique interpretation of the spadix as chain. They are composed of hand dyed vintage cotton lace that form the flower's petal carefully sewn to a brass structure and unique semi-structured brass chain. They hang at an angle and are light as a feather.
Come on hypoallergenic gold plated brass ear hooks, with rubber stoppers. Gold-fill, sterling silver and clip-on earring options available here.
Measure approximately 8 cm long by 3.5 cm wide.
Each earring weighs approximately 2.2 grams (the pair weighs 4.4 grams together).
Care tips : Keep out of humidity as much as possible and avoid direct contact with aerosols such as perfume, hairspray or sunscreen. (These are good tips for all of your jewelry.) A flat iron for hair (or a normal iron on low and without steam) may be used to shape the lace.
Handmade with love in our Montreal studio.
Very limited edition due to the vintage and exotic sourcing of the materials.