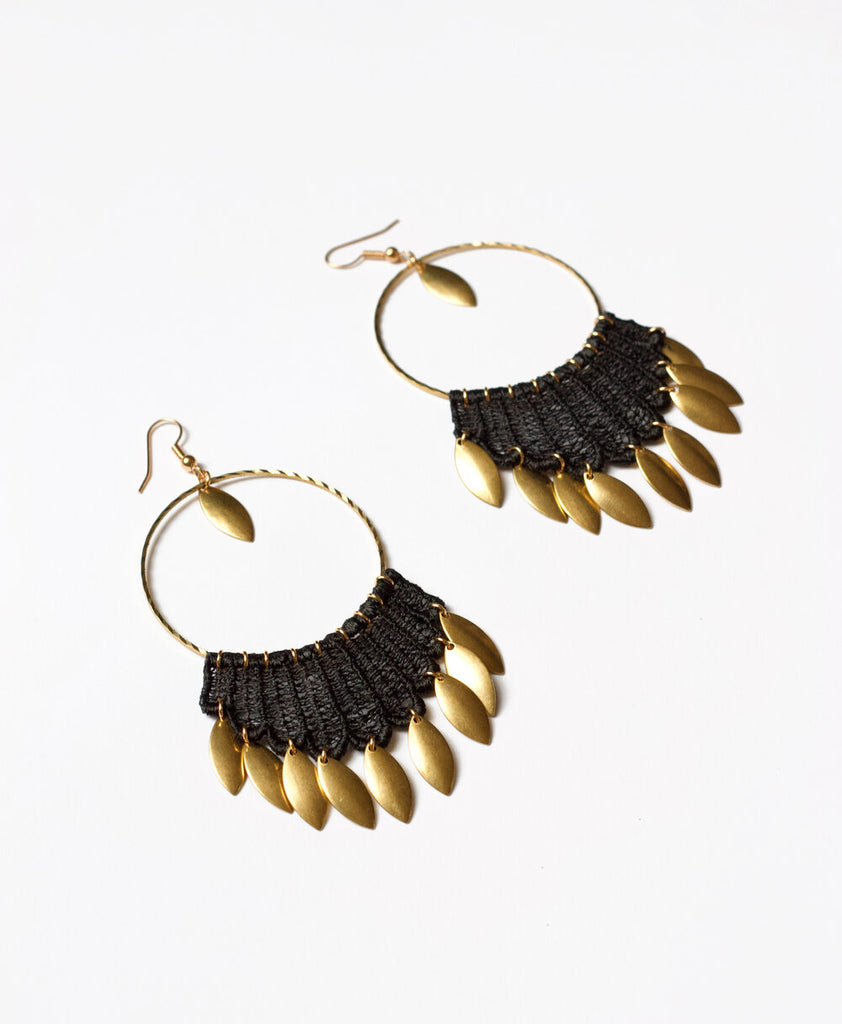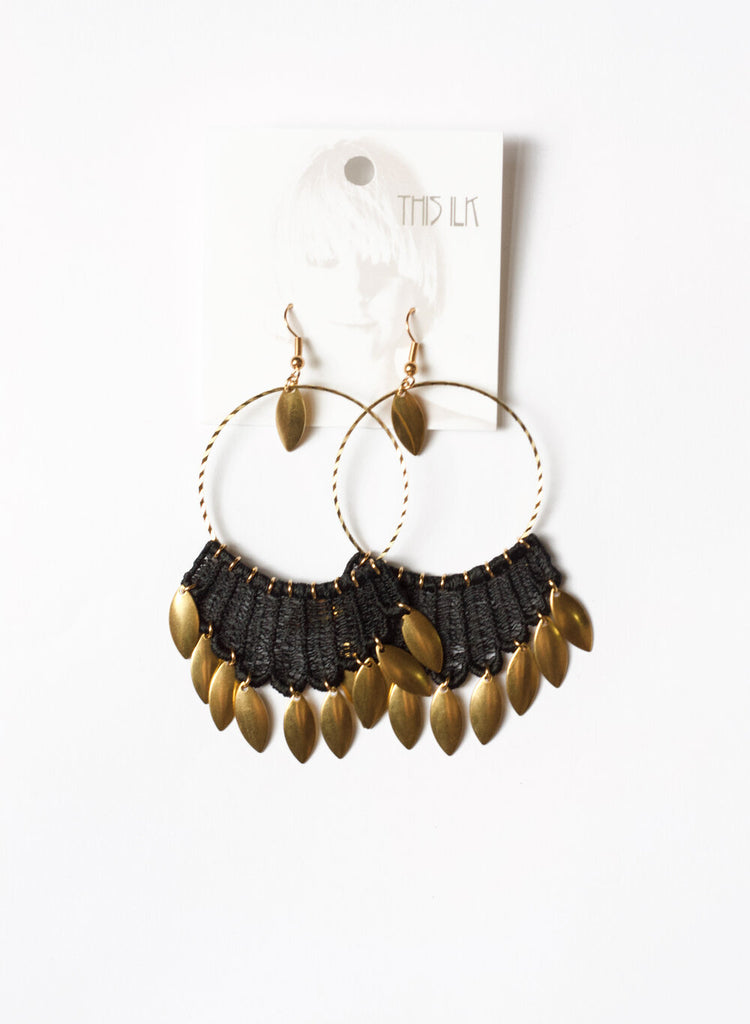 $62.00
$0.00
THIS ILK - ELLE EARRINGS
Available by popular demand, these gypsy style earrings are named after our friend's duster and Kimono style clothing line Ellemairco. Made of hand dyed vintage lace and raw brass components.
Come in our wide range of hand dyed colors.
• Come on hypoallergenic gold plated hooks with rubber backings. Gold-fill, sterling silver and clip-on earring options available here.
• Measure 10 cm long form top to bottom and 5 cm wide (extremities of lace).
• They weigh 5 grams each so approximately 10 grams the pair.
• Limited edition due to the vintage and/or exotic sourcing of the materials
♥ Handmade with love in our studio in Montreal ♥