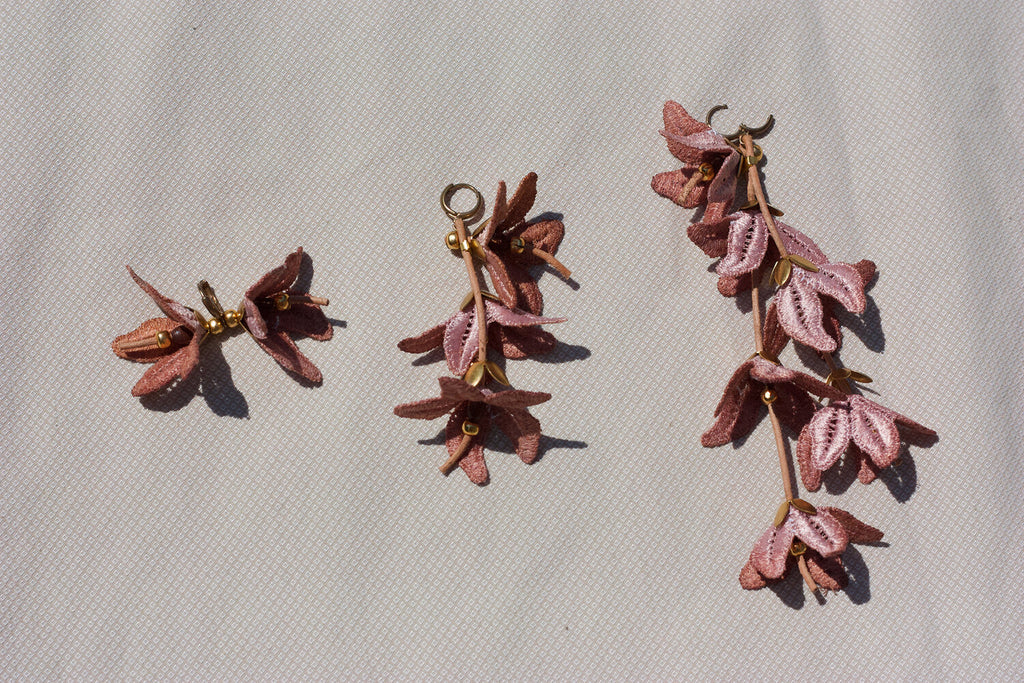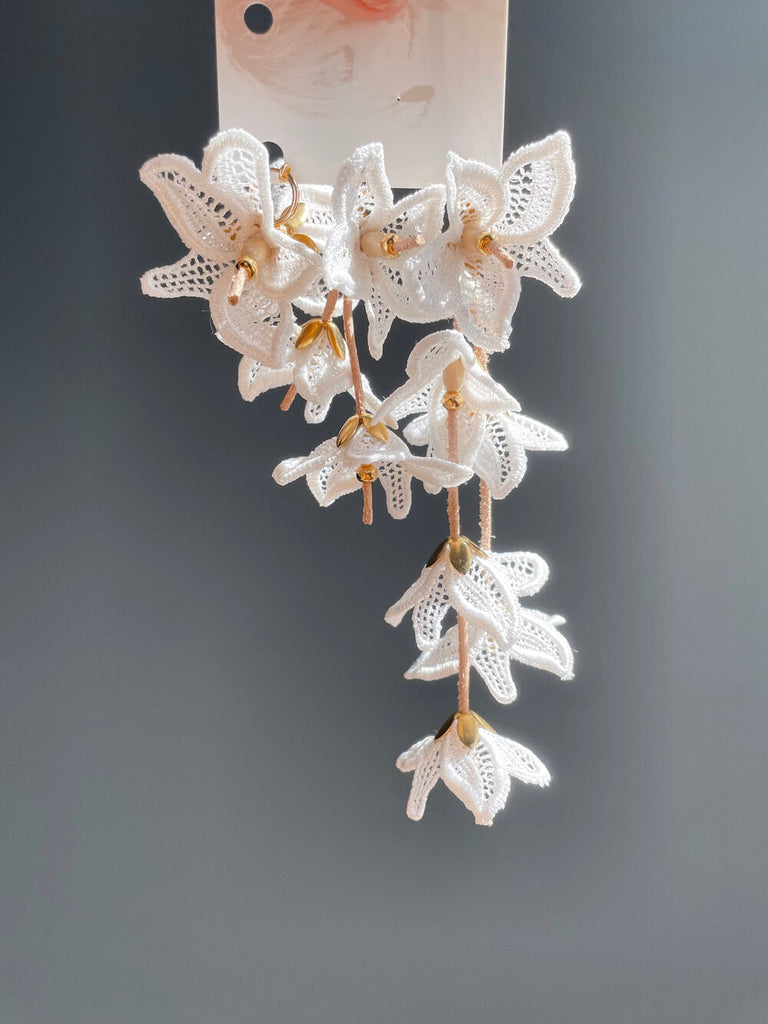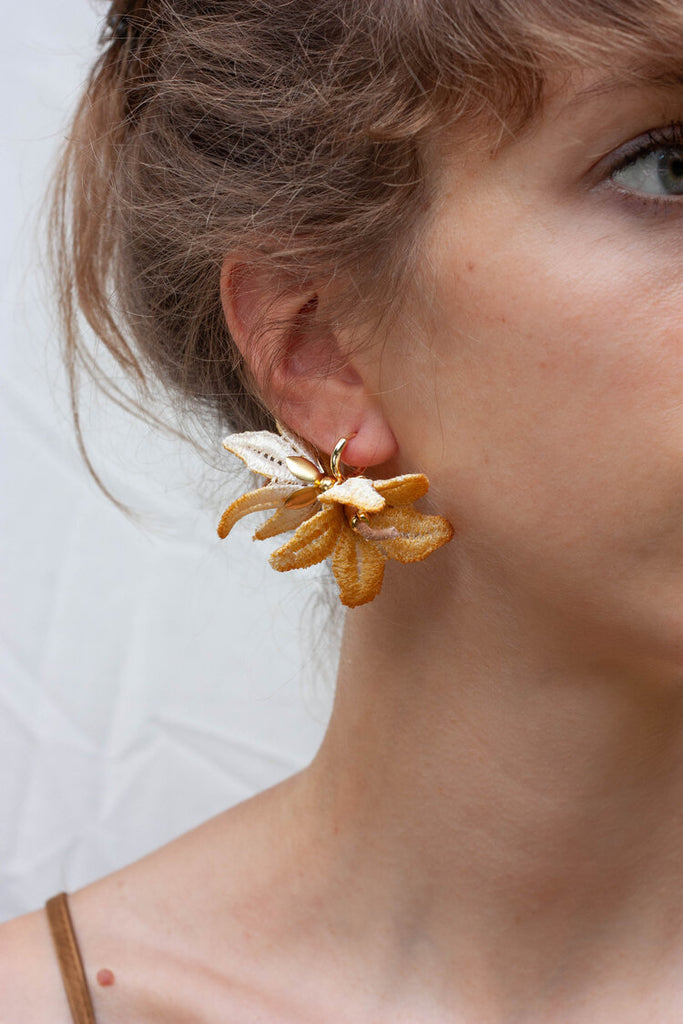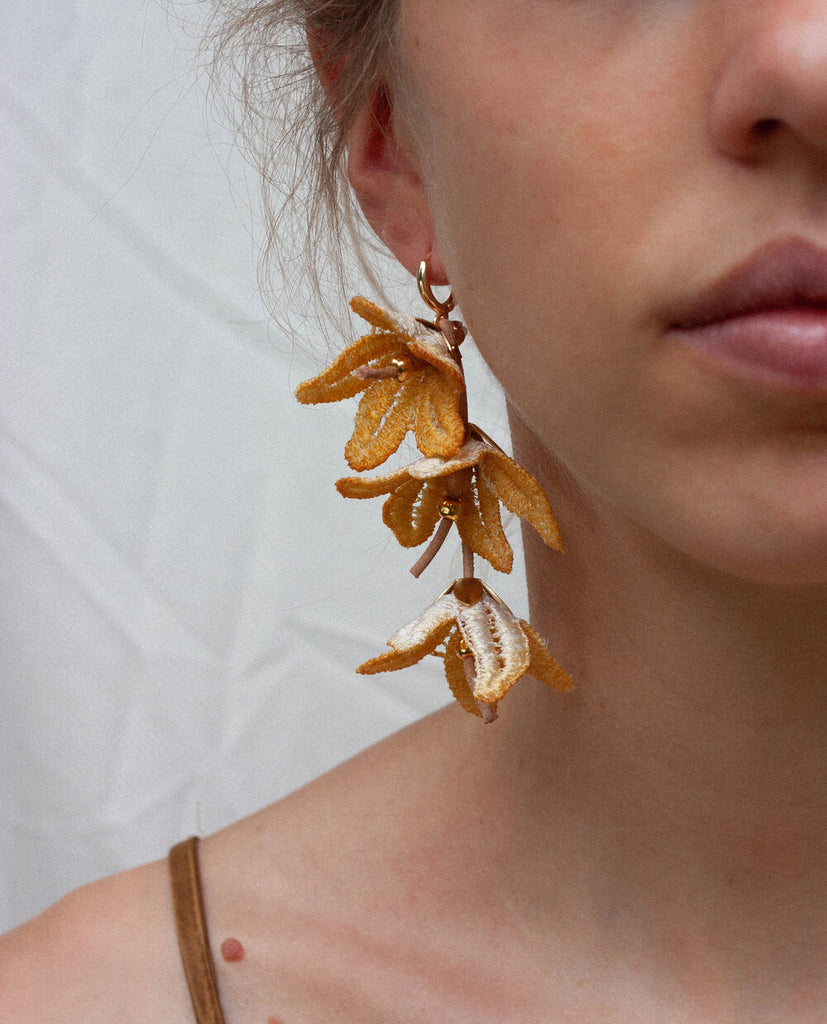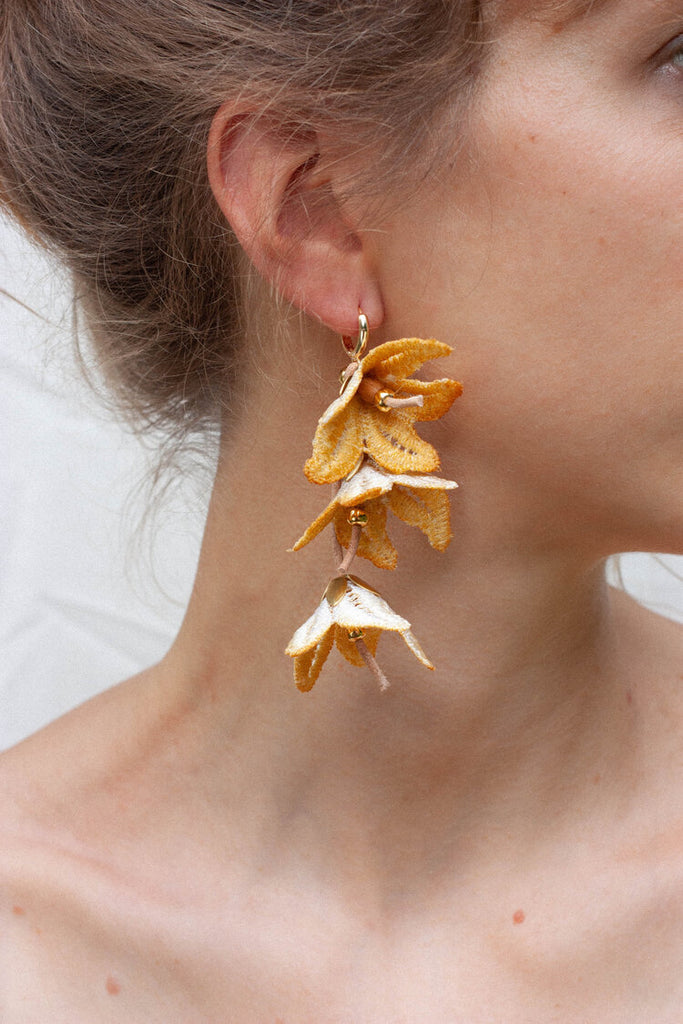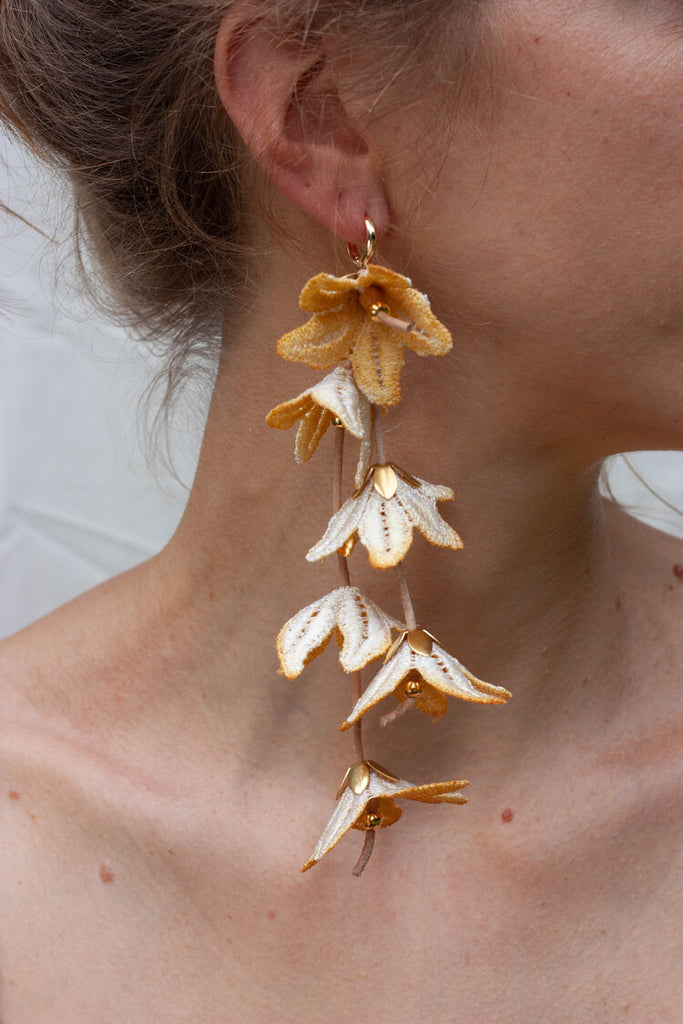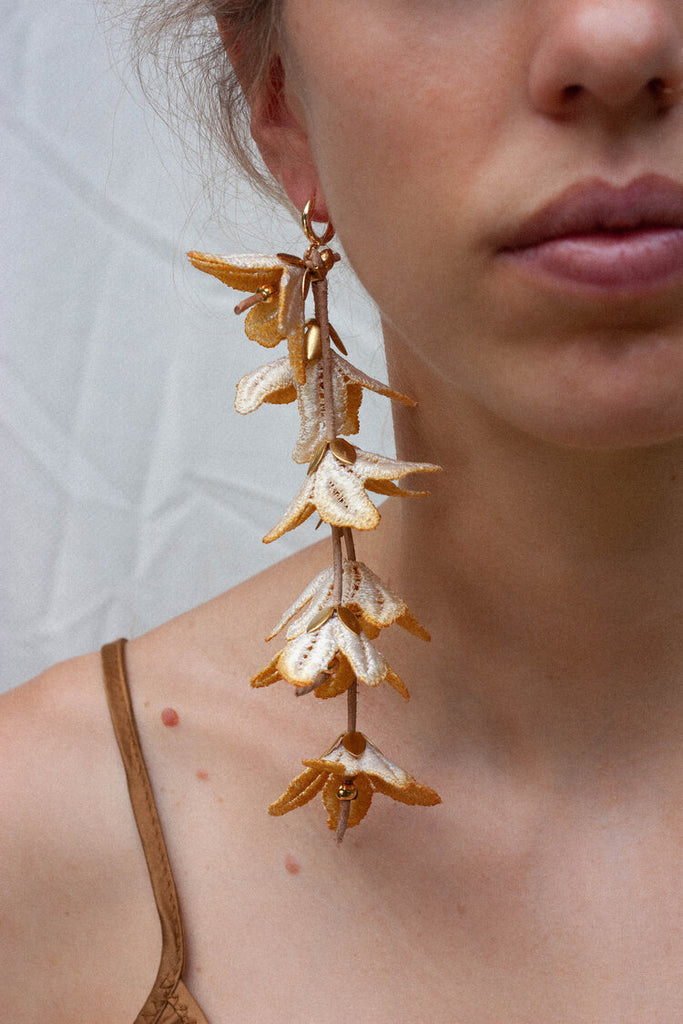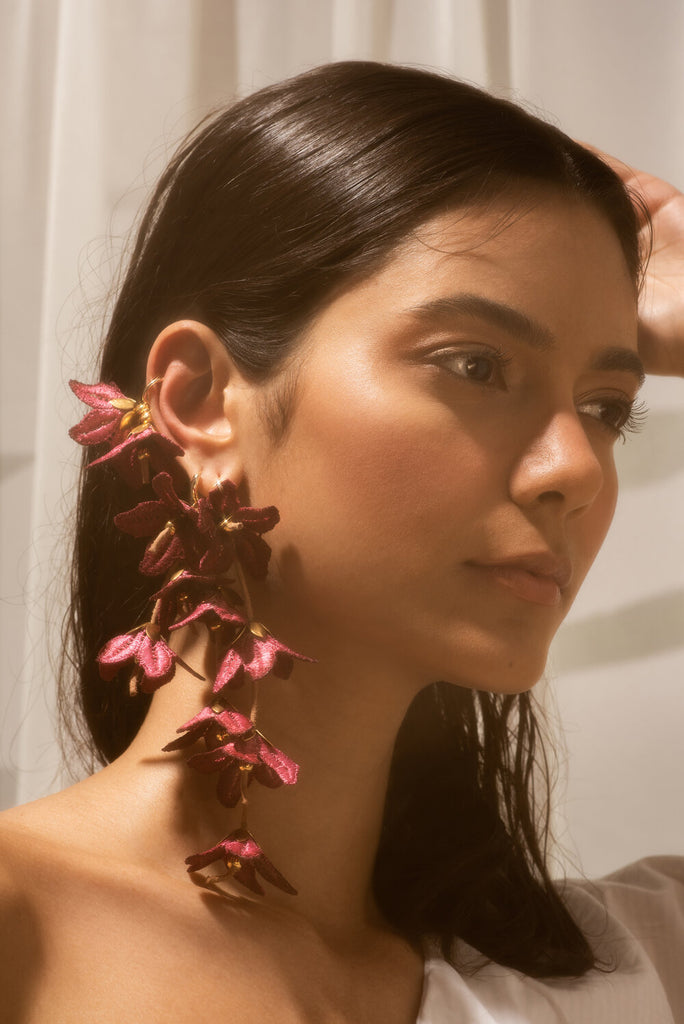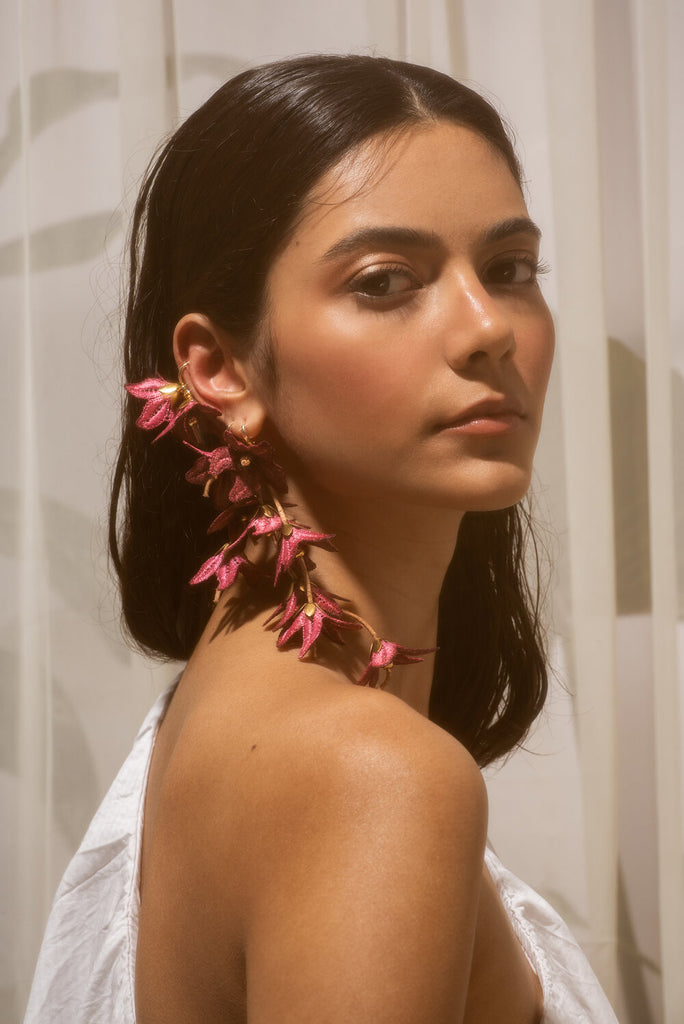 $138.00
$0.00
THIS ILK - PLUMERIA EARRINGS
*** PLEASE NOTE*** Due to Plumeria's popularity and source of vintage lace, we have run out of the original lace seen in photoshoot. We are currently working with a new lace which is a little bit daintier with openwork (net-like) lace. See picture of white and ochre earrings. Thank you for your understanding!
Composed of hand dyed vintage lace carefully hand sewn into 3 dimensional florals, raw leather cord that string them together as well as brass components and wooden beads, this set of three light weight statement earrings is inspired by the art perfected in the Pacific Islands of wearing florals to express oneself.
A unique set of three pieces allows you to mix and match for a subtle or less subtle asymmetrical effect on the ears. One set includes a small earring (2 flowers), a middle sized earring (3 flowers) and a larger earring (6 flowers) to mix and match. Different combination sets will be available shortly.
Although particularly perfect for people with multiple holes, we offer clip on options that allow you to wear them all at once as seen on our model. See options while checking out. Unless otherwise specified, when selecting 1 clip-on or 2 clip-on options, we will always make the smallest earrings clip-ons.
Come on hypoallergenic gold plated 316L grade stainless steel hoops or clip-on hoops.

Longest earring measures approximately 15 cm long. Flowers measure approximately 5 cm in diameter (extremity of lace).
They weigh 3.7 grams for the small earring, 5.5 grams for the mid sized earring, 10 grams for the largest earring
Care tips : Use iron on low or flat iron for hair to reshape petals if they get folded while stored. Spot clean white lace with stain removers such as '"Tide-to-go" or "Shout" wipes .
Handmade with love in our Montreal studio.
Very limited edition due to the vintage and exotic sourcing of the materials.