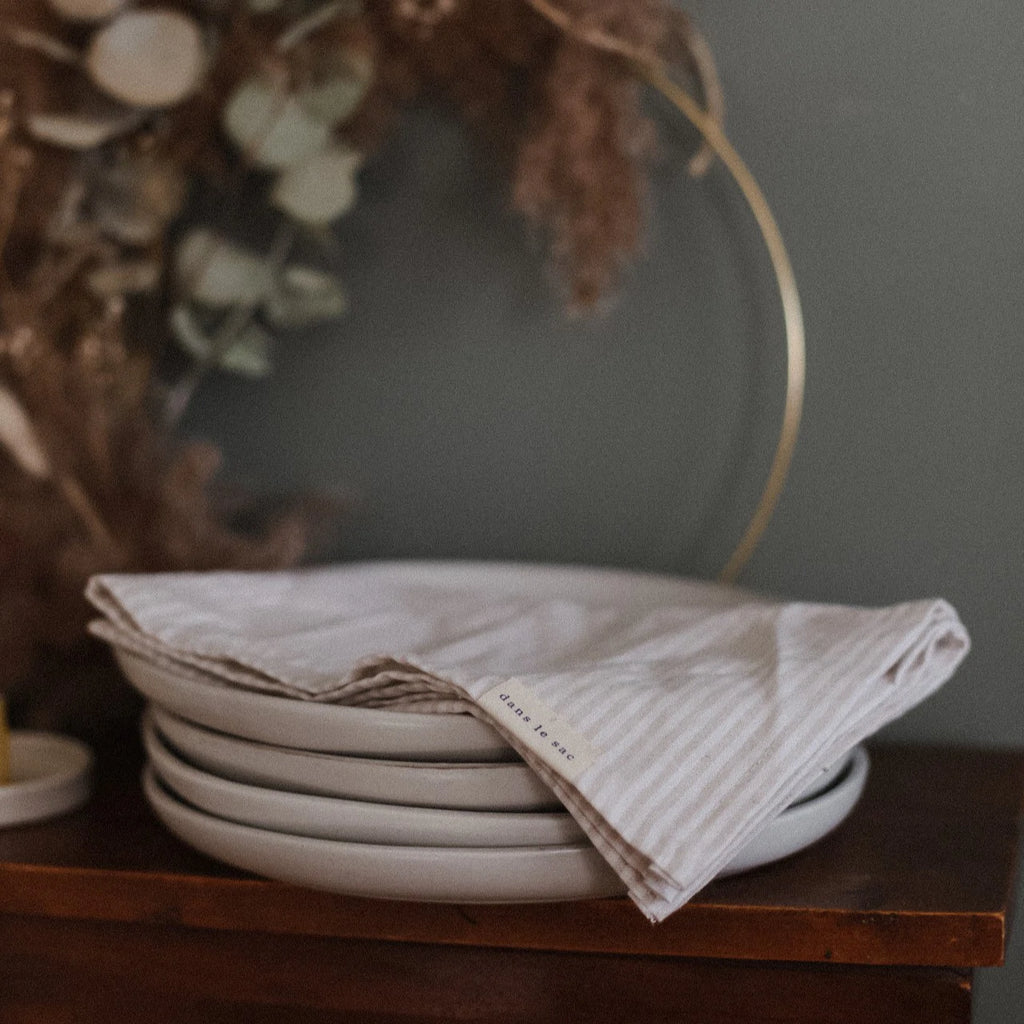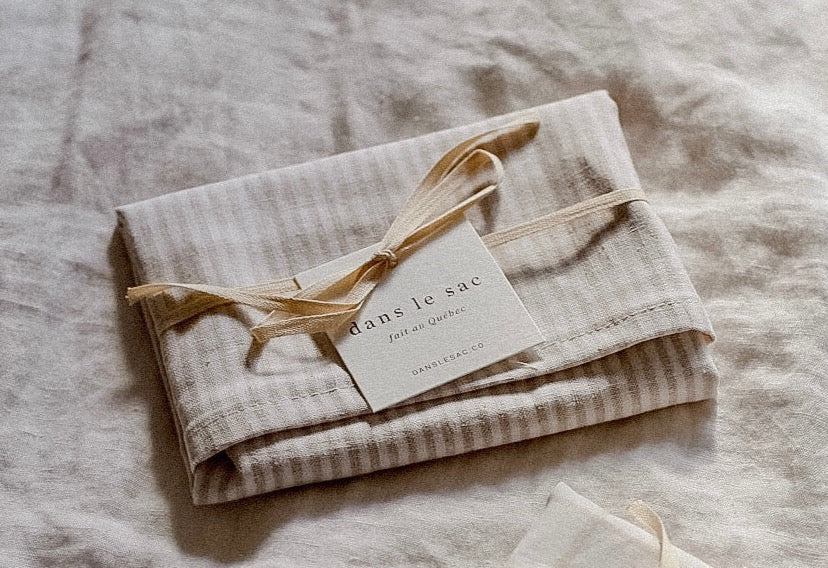 $25.00
$0.00
DANS LE SAC - KITCHEN CLOTH - LINEN AND COTTON STRIPE
This linen and cotton towel is pretty in addition to being useful. It is very light and dries quickly.
It is also used to wrap gifts, a lunch, or to transport small items.
It can be the prettiest and most ecological gift wrapping! This cloth can be used as Furoshiki, an ancient Japanese method of wrapping with fabric.