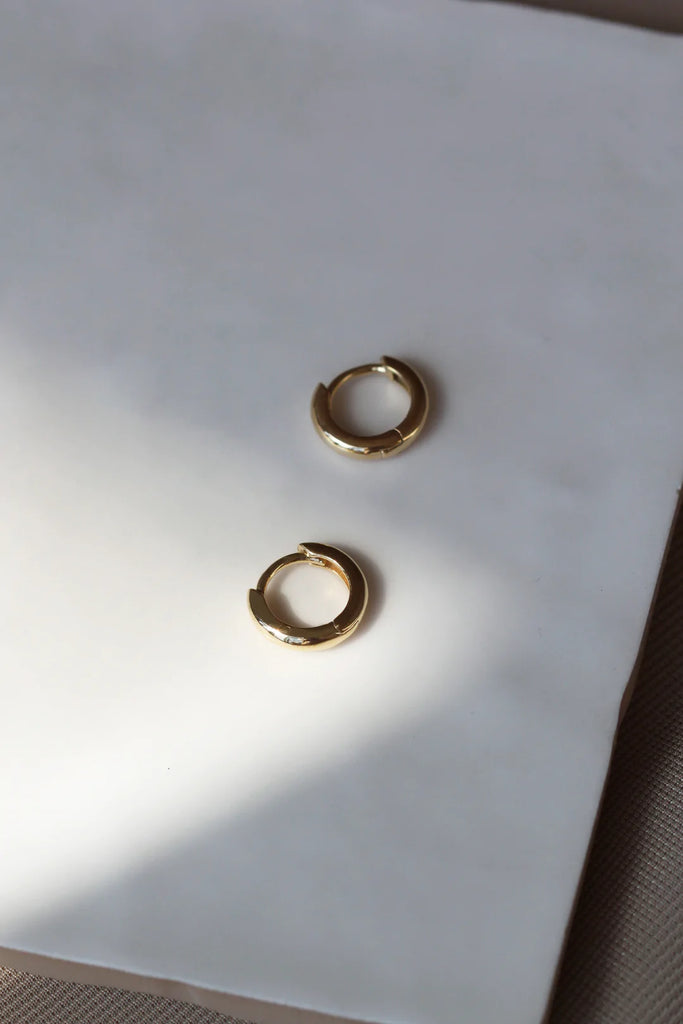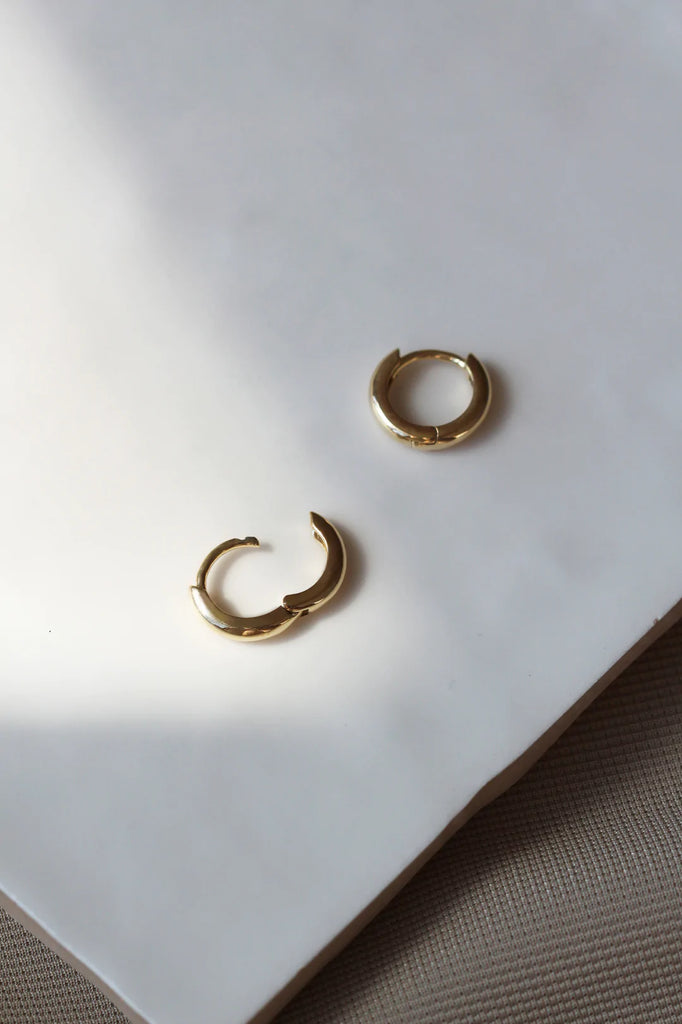 $68.00
$0.00
MAKSYM - EARRINGS BOHJ12
These small ''huggies'' rings are made of sterling silver and covered with a 14k gold plating of 1 micron. The hinged system makes them super easy to put on and keeps them securely in place. It's a must in every jewelry box!
Materials: 925 silver + 14k gold plating 1 micron thick
Size: 12 x 2.7mm
12mm silver, 15mm silver and 15mm gold versions are also available.
PLATED JEWELRY CARE
To maintain the golden color on your gold plated jewellery, we advise you to take it off when showering, swimming, sleeping or before working out. Avoid exposure to moisture, by storing them in a small, airtight, ziploc-style bag. Apply and let dry your perfume or any other beauty products (hairspray, moisturizer etc.) before putting on your gold plated jewellery. Although our one micron thick platings are stronger than the majority of gold fashion jewellery, however, care must be taken! Absolutely avoid polishing them with a polishing cloth as this will damage the plating.