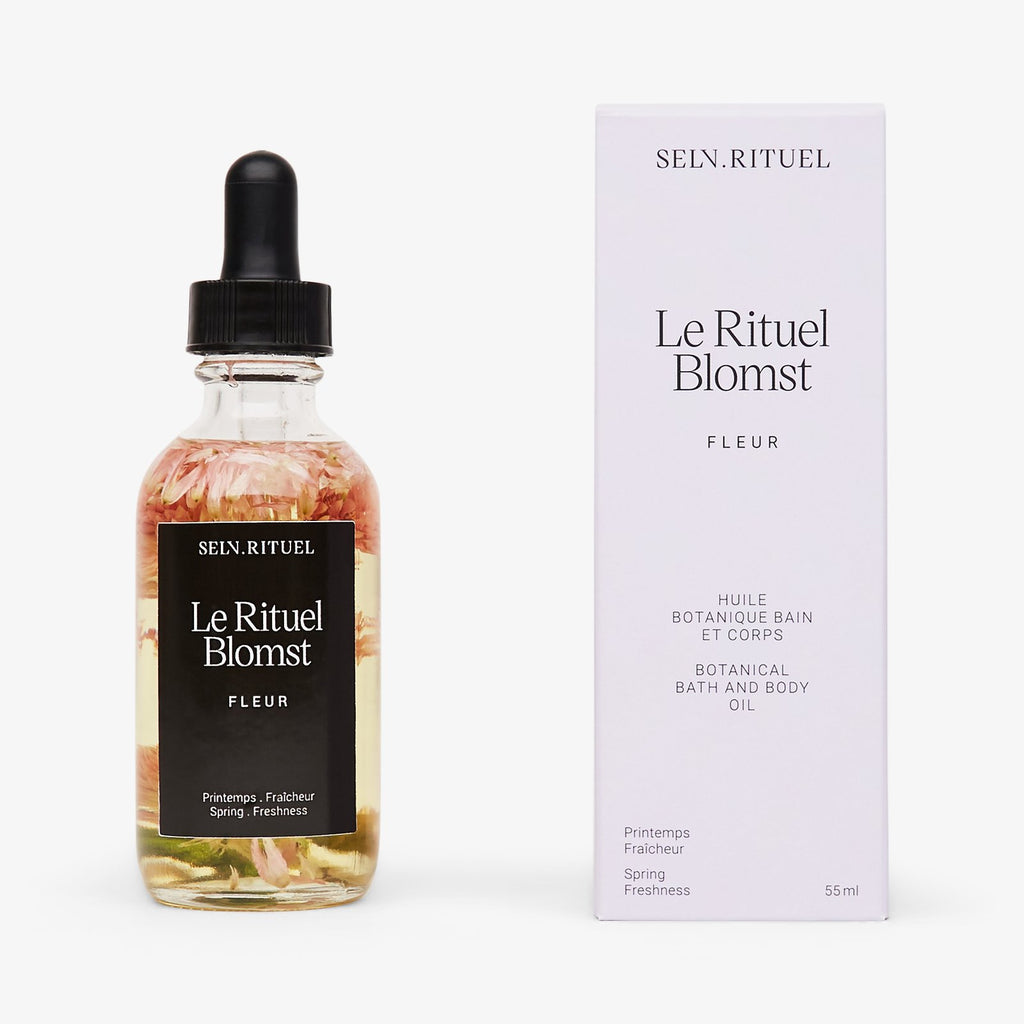 $36.00
$0.00
SELV RITUEL - BOTANIC OIL BATH & BODY - BLOMST RITUAL
The experience
Open the window. The trees are in bloom, a feeling of freedom and renewal at last.
Ingredients

Damascus rose oil, lilac fragrance, lily of the valley fragrance, argan oil, avocado oil, apricot oil, coconut oil, rose oil, gomphrena flowers, vitamin E
100% natural, 100% vegan
use
Bath: Put 2 to 3 pipettes directly in the hot water of the bath.
Body: Use as massage oil or moisturizing oil. Simply apply one or two pipettes of oil to the desired location. Do not get on the lips, eyes or genitals.