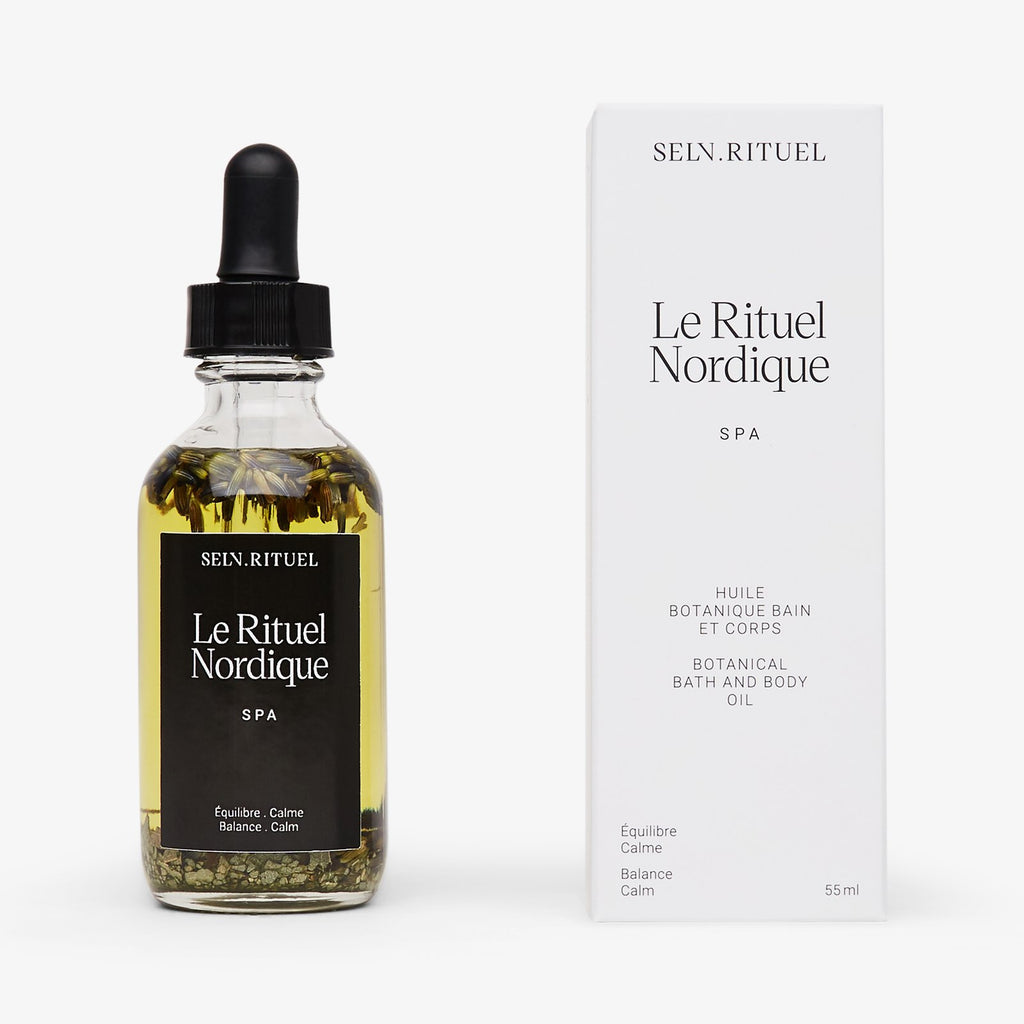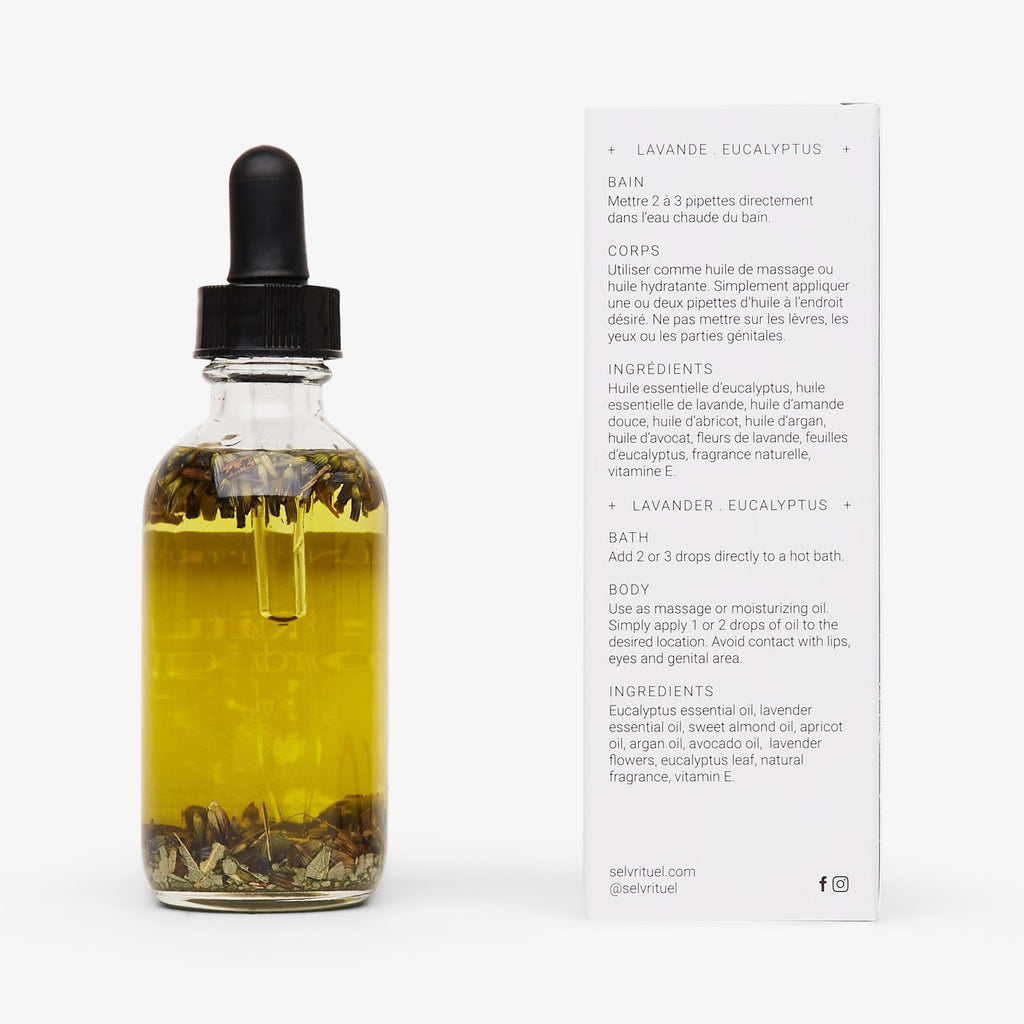 $36.00
$0.00
SELV RITUEL - BOTANIC OIL BATH & BODY - NORDIQUE RITUAL
The experience
The fresh air and the aromas of lavender and eucalyptus, mixed with the warmth of a hot tub like in a spa. But at home. It is calm.
Ingredients
Eucalyptus essential oil, hLavender essential oil, Almond oil, Argan oil, Avocado oil, Apricot oil, lavender flowers, eucalyptus leaves, natural fragrance, vitamin E,
100% natural, 100% vegan
use
Bath: Put 2 to 3 pipettes directly in the hot water of the bath.
Body: Use as a massage oil. Simply apply one or two pipettes of oil to the desired location. Do not get on the lips, eyes or genitals.