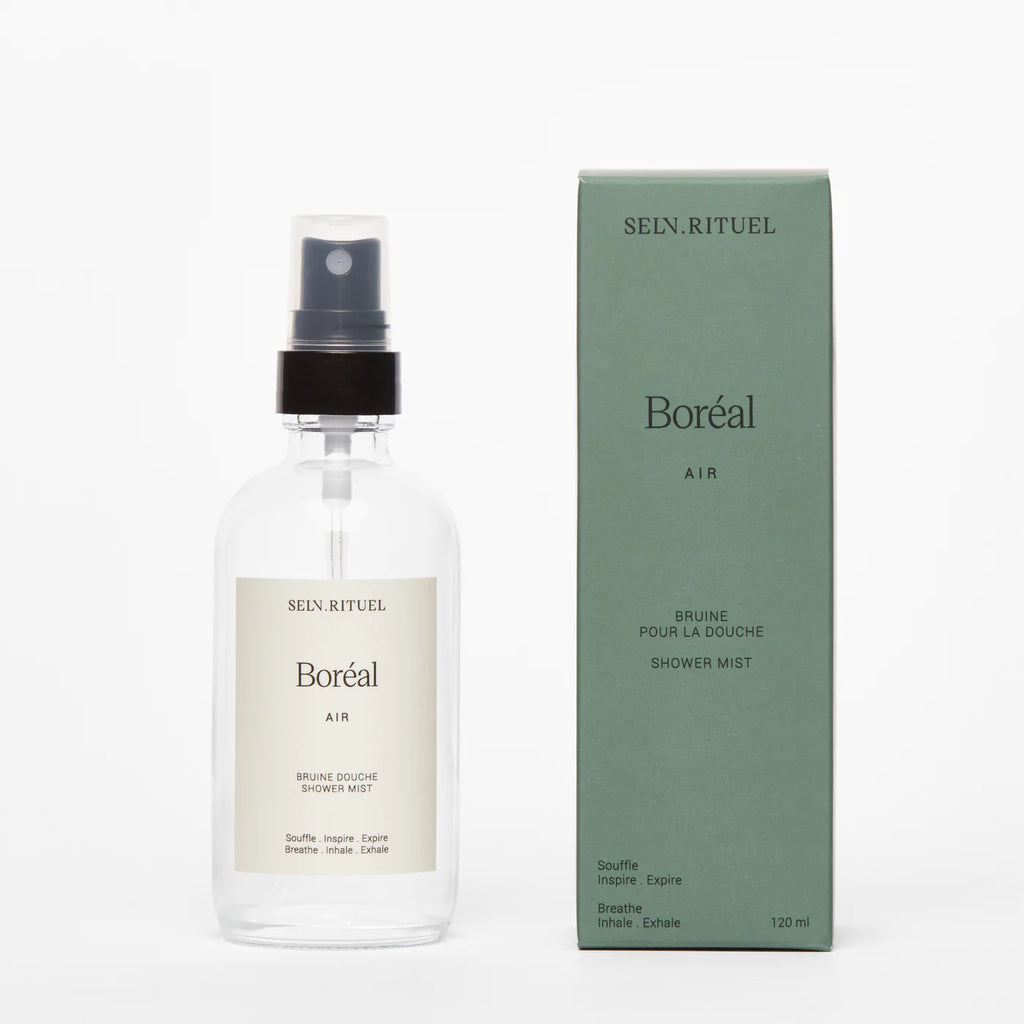 $32.00
$0.00
SELV RITUEL - SHOWER MIST - BORÉAL RITUAL
You walk in a forest of conifers, you enjoy the smell of nature that enters your lungs... peace. It's like at the spa, in a sauna, but it's at home. Calm enters you through your nostrils and every pore of your skin.
Take advantage of all the benefits that essential oils offer you in an immersive shower ritual. The ultimate sauna experience.
It smells...
The drizzle smells of fir.
Use
Spray mist 3-4 times below hot water shower spray. Take deep breaths. Repeat up to 3 times. Boréal shower mist is perfect to use in a morning shower ritual.
*This is not an ambient mist. The fragrance will not work in a room that is not humid, without steam.
Ingredients
Essential oils, alcohol.
Natural, vegan