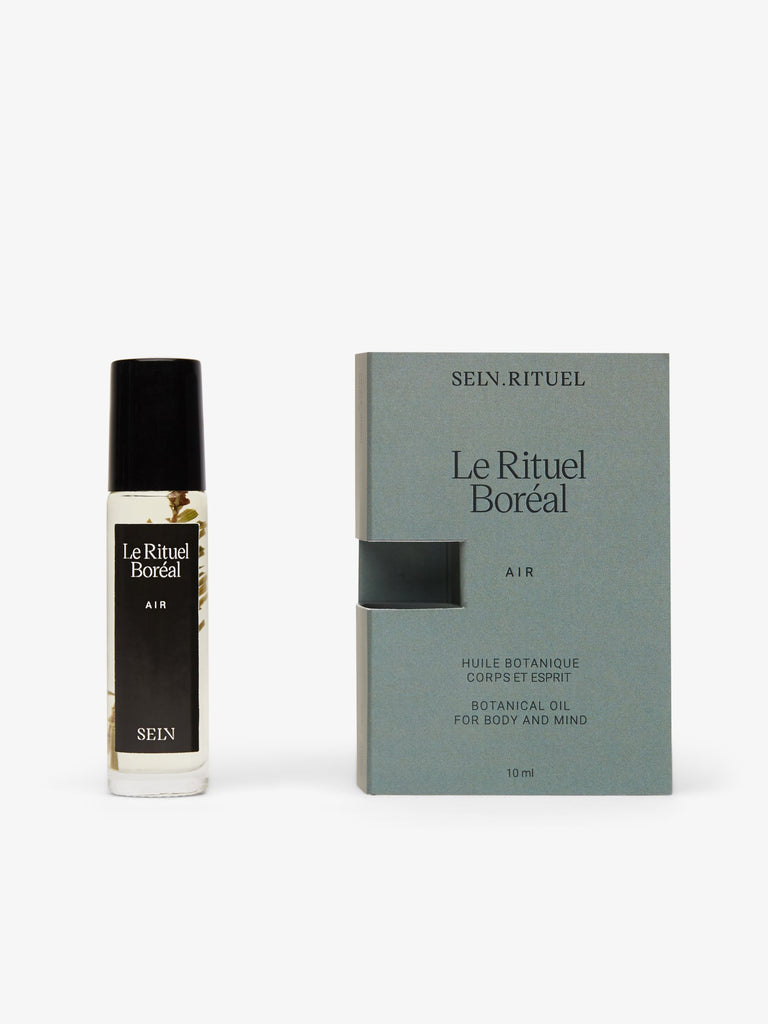 $18.00
$0.00
SELV RITUEL - ROLL ON BOTANICAL OIL - BOREAL RITUAL
The experience
Close your eyes, breathe, inhale and exhale. Let yourself be carried away by the smell of fir ... Visualize a forest, you are walking in the forest ...
Ingredients
Fir essential oil, Eucalyptus essential oil, Lime essential oil, Rosemary essential oil, Almond oil, Argan oil, Avocado oil, Apricot oil, natural fragrance, fir, vitamin E
100% natural, 100% vegan
10 ml
use
Roll the ball directly on your skin (recommended on wrists and temples). Do not get on the lips or eyes.