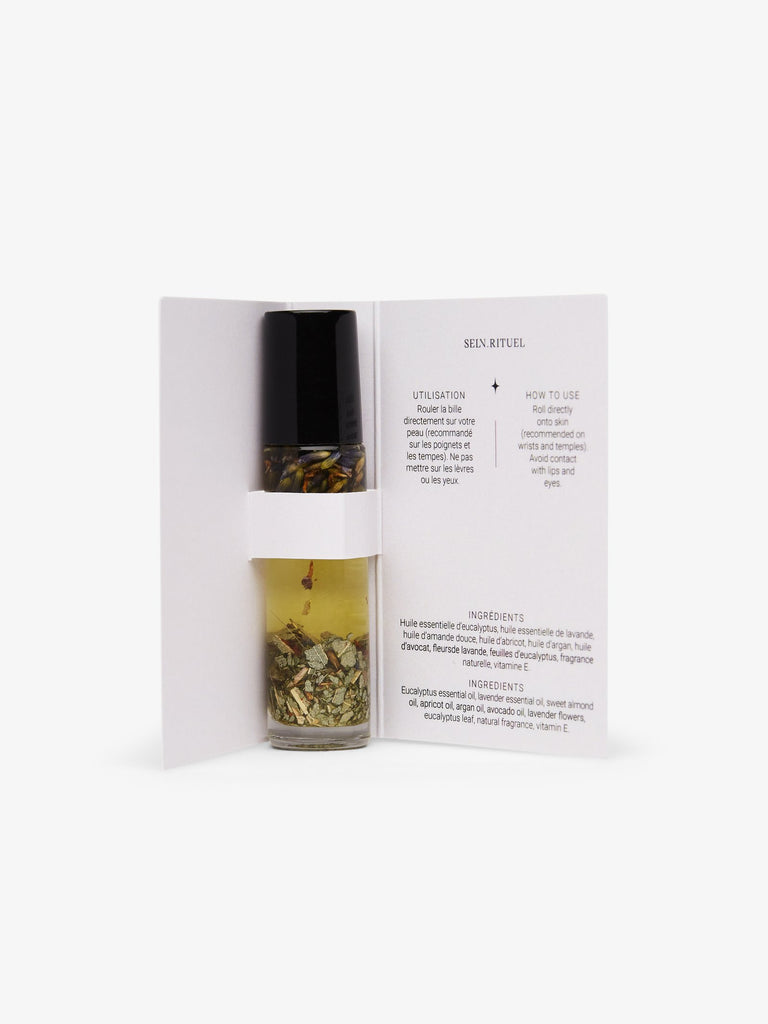 $18.00
$0.00
SELV RITUEL - ROLL ON BOTANICAL OIL - NORDIQUE RITUAL
The experience
The fresh air and the aromas of lavender and eucalyptus, mixed with the warmth of a hot tub like in a spa. But at home. It is calm.
Ingredients
Eucalyptus essential oil, hLavender essential oil, Almond oil, Argan oil, Avocado oil, Apricot oil, lavender flowers, eucalyptus leaves, natural fragrance, vitamin E,
100% natural, 100% vegan
10ml
use
Roll the ball directly on your skin (recommended on wrists and temples). Do not get on the lips or eyes.