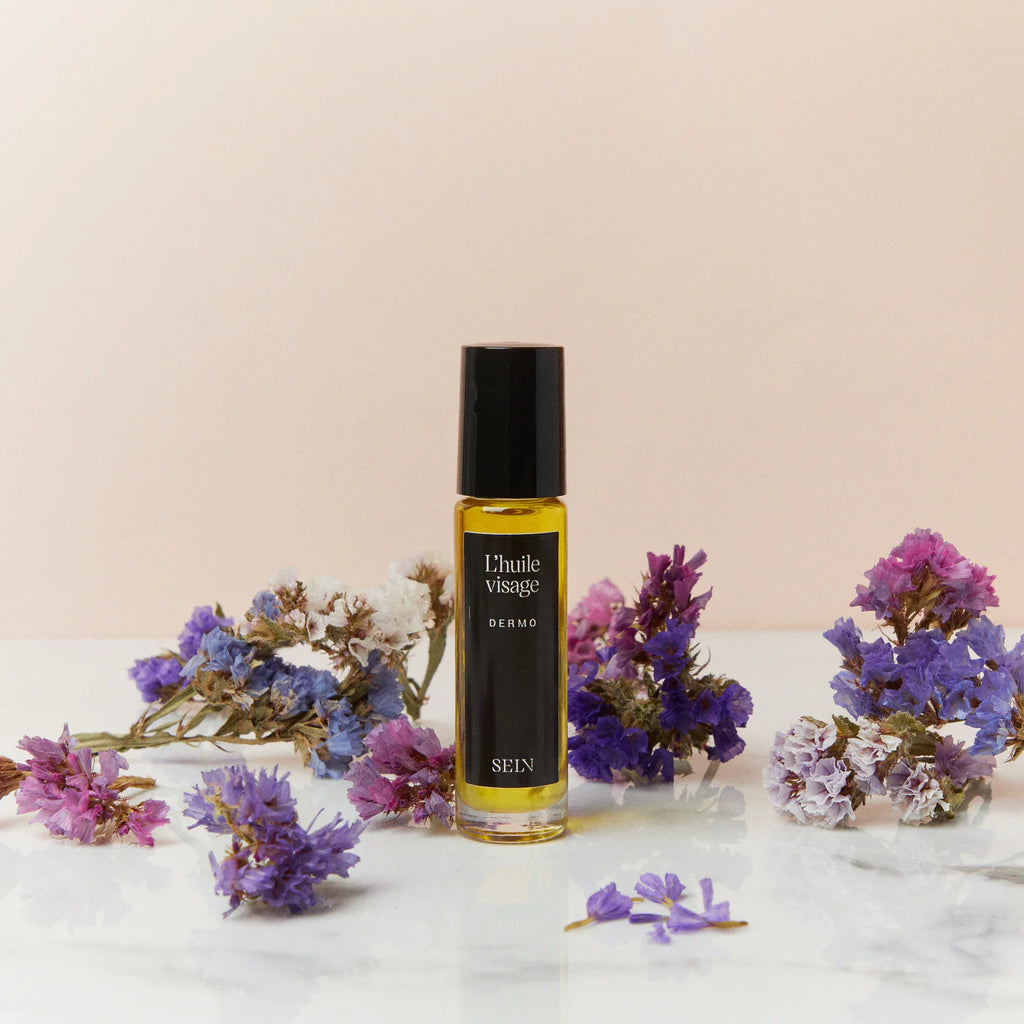 $22.00
$0.00
SELV RITUEL - BOTANICAL FACE OIL - ROLL ON
The experience
Suitable for all skin types, this highly replenishing multi-tasking face oil tackles blemishes, dryness, dullness, pigmentation and redness. The face oil that will give you light and healthy radiance!
It smells...
Geranium.
The benefits of this oil
Tea tree oil deeply cleanses.

Geranium strengthens the epidermis, in addition to having tonic and astringent properties. It increases the regenerative capacity of the skin - thus helps healing - decongests and gives radiance. The magic ingredient to get skin glowy.

Jojoba oil and hemp oil greatly resemble the natural sebum of the skin, which balances and regulates the production of natural sebum.
Use
Put a few drops in the palm of your hand. Rub your hands together to naturally warm the botanical oil.

Then apply by tapping on areas of the face like the forehead, cheeks, nose, chin and neck.

Finally, apply your day or night cream. Our oil nourishes the skin and gives it all the necessary supplements to be healthy. We apply the oil first to be sure that the skin has absorbed everything.
Ingredients
Jojoba Oil, Argan Oil, Hemp Oil, Geranium Essential Oil, Tea Tree Essential Oil, Damask Rose Essential Oil.