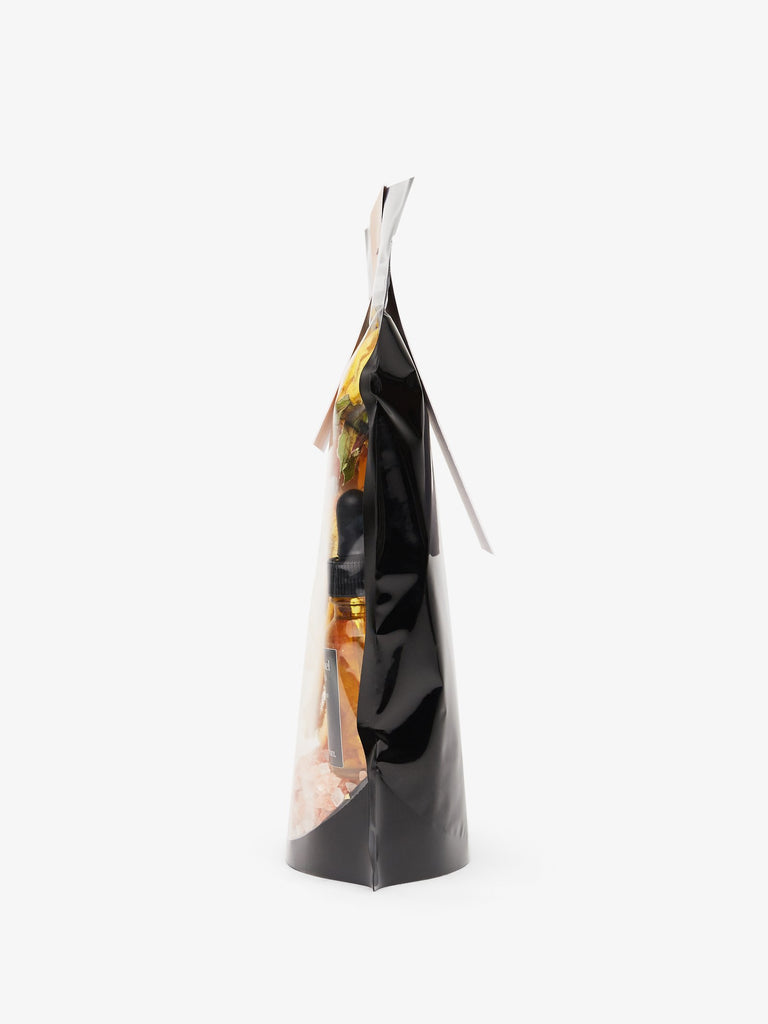 $38.00
$0.00
SELV RITUEL - BOHO IMMERSIVE KIT
The experience
A turnkey bath ritual.
The light crosses the room, and you settle there to connect with yourself, the time of a meditation. From a moment for oneself.
Content
Himalayan pink salt, rose flowers, straw flowers, lavender flowers, gomphena flowers, jasmine flowers, paper lantern, packet of incense matches, Rituel Blomst botanical oil
100% vegan, 100% the most original and perfect gift!
Boho ritual bath and body oil ingredients
Clementine essential oil, lemon essential oil, lime essential oil, almond oil, argan oil, avocado oil, apricot oil, coconut oil, vitamin E

use
Simply put all the elements in the tub, besides the matches.