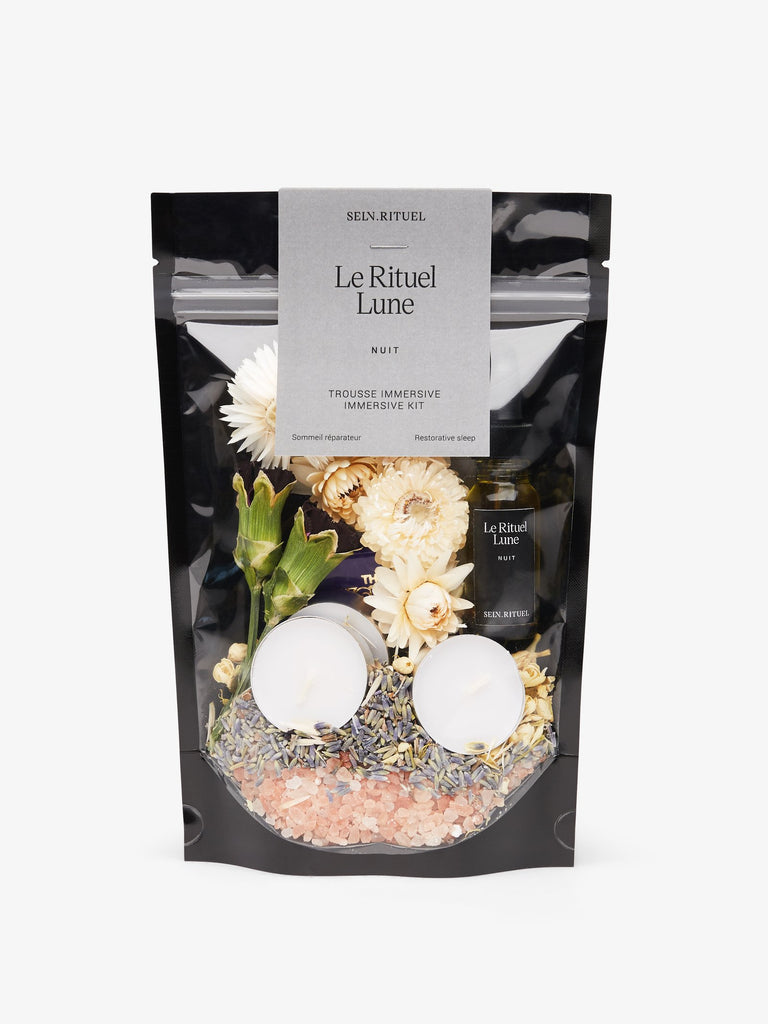 $38.00
$0.00
SELV RITUEL - LUNE IMMERSIVE KIT
The experience

The sky darkens, night falls. Between the sweetness of lavender and the freshness of mint, let yourself go. Your dreams will be carriers of expected messages. Listen.
Content

Himalayan pink salt, rose flowers, straw flowers, lavender flowers, gomphena flowers, jasmine flowers, paper lantern, packet of incense matches, Rituel Blomst botanical oil
100% vegan, 100% the most original and perfect gift!
Moon ritual bath and body oil ingredients
Almond oil, Argan oil, Avocado oil, Apricot oil, Vitamin E, Lavender essential oil, Mint essential oil, mint and lavender dry

use
Simply put all the elements in the tub, besides the matches.