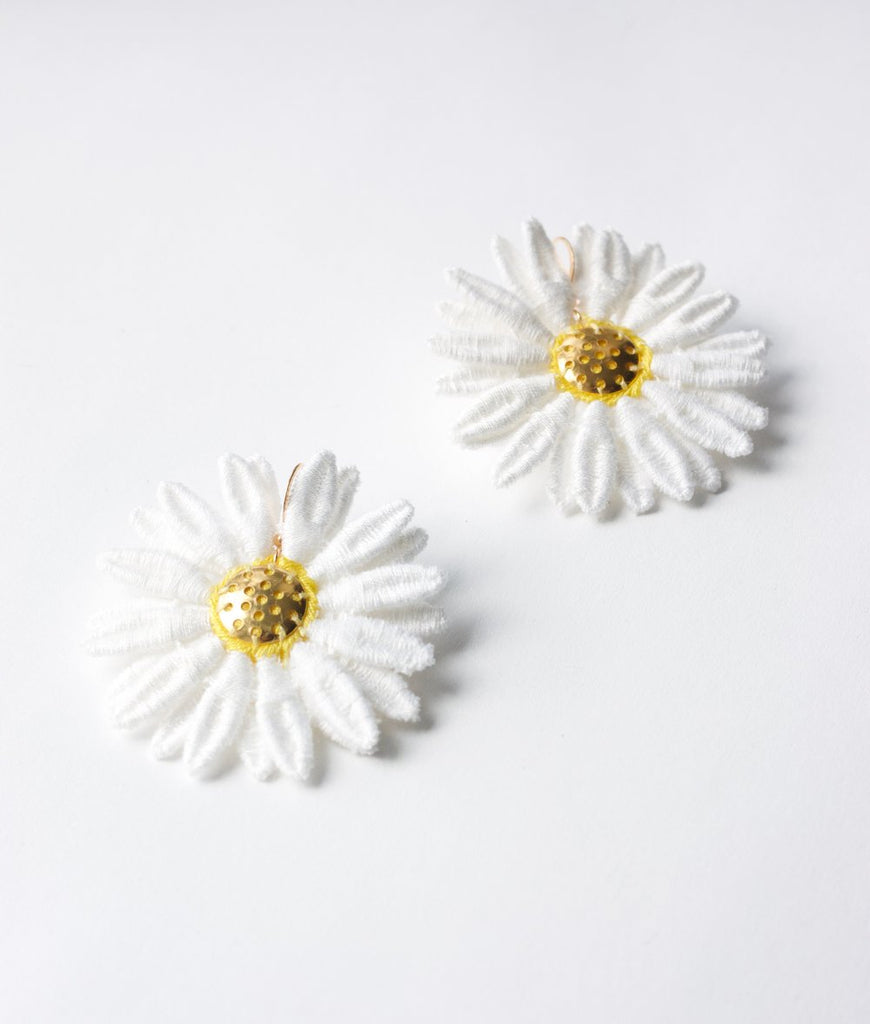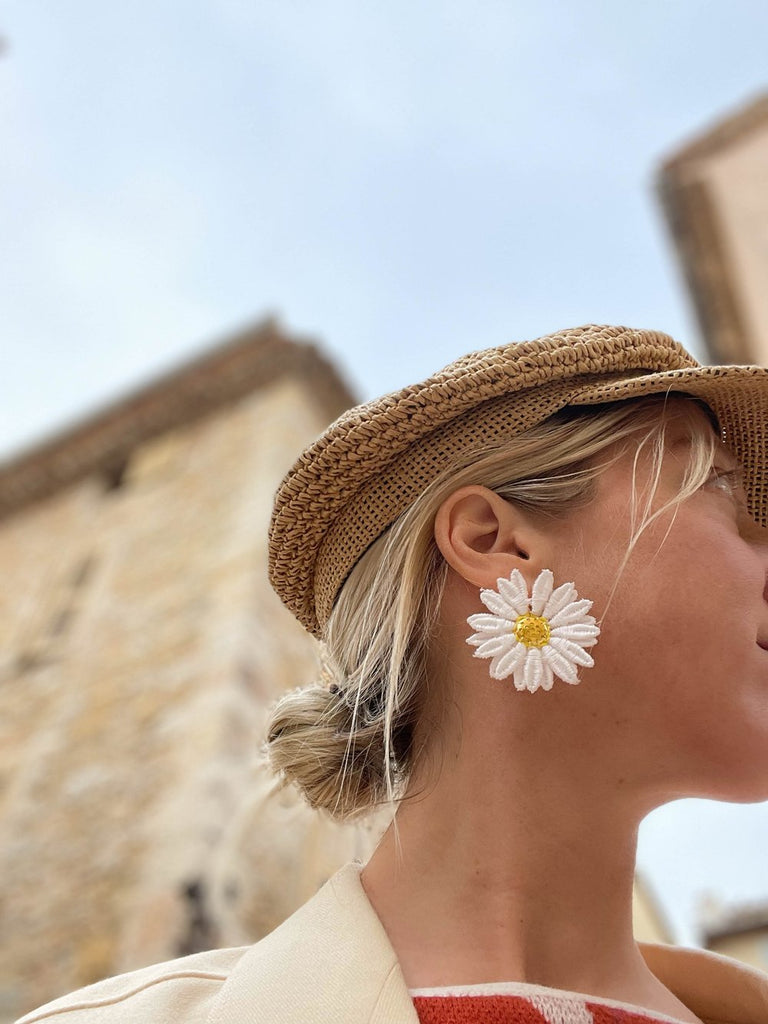 $56.00
$0.00
THIS ILK - MARGUERITE EARRINGS
These vintage lace statement earrings are, of course, inspired by the daisy. Modern take on flower power. They are stiffened only near the center for structure and are adorned with a golden brass hand sewn center piece. Sitting almost directly on the ear like a stud, they actually hide a wire hook which has them dangling just a bit lower for aesthetic purposes and shape.
Currently available in white with a gold and yellow center. The most comfortable statement earrings you may ever wear. Thanks to their lightweight, they also happen to make great clip-ons for those who would love to wear earrings but don't have their ears pierced.
Come on hypoallergenic nickel-free gold plated brass hooks, with rubber backings. Gold-fill, sterling silver and clip-on earring options available here.
Measure approximately 5 cm wide (diameter.
Weigh 1.7 grams each earring, 3.5 grams the pair.
Care tips : Cover earrings in parchment paper (over and under) and use iron on low or flat iron for hair to reshape lace if it gets folded. Spot clean white lace with stain removers such as '"Tide-to-go" or "Shout" wipes .
Handmade with love in our Montreal studio.
Limited edition due to the vintage and/or exotic sourcing of the materials